16th February 2021
Stories from an Inspiring Leader – David Flores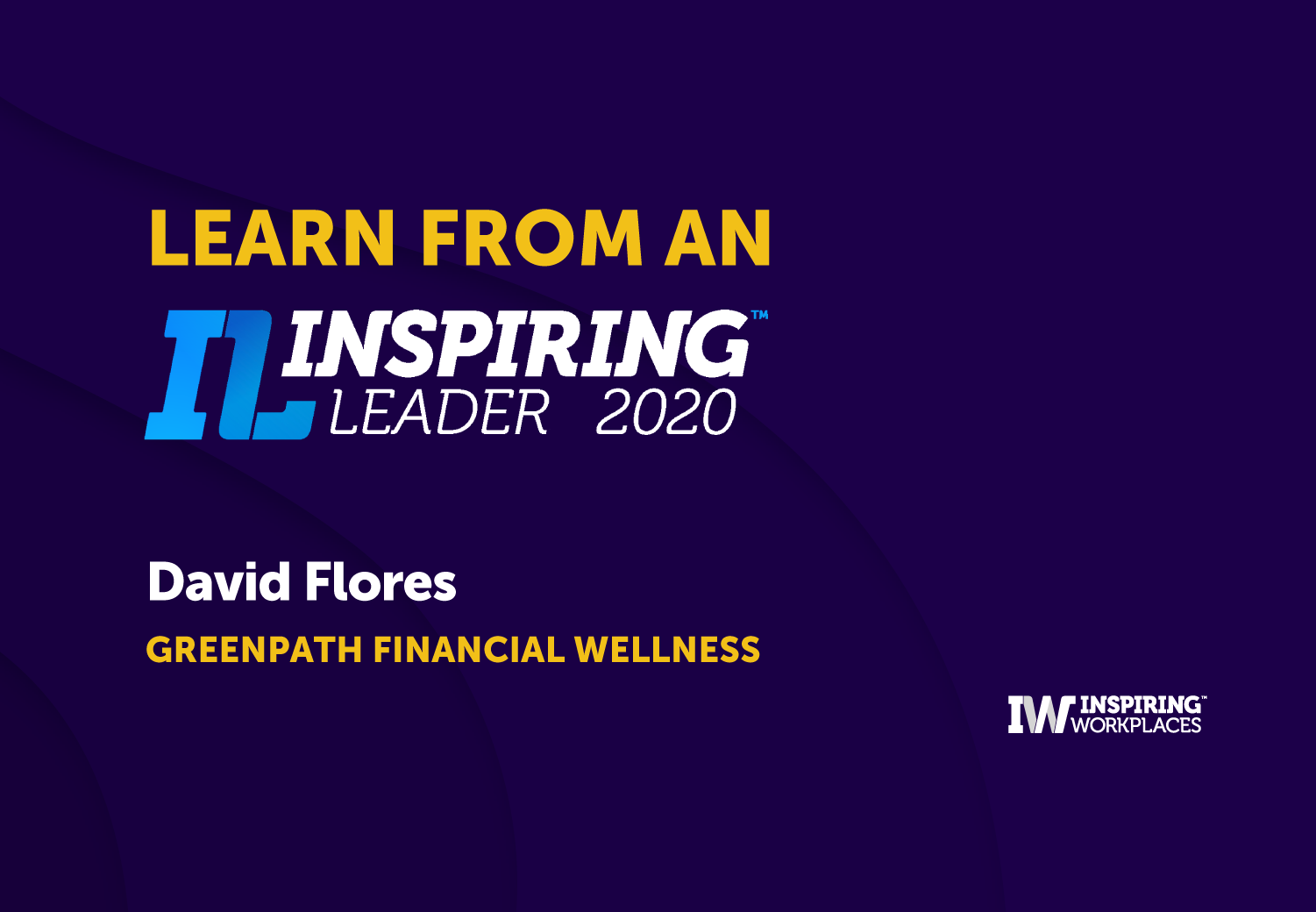 David Flores, Director of Client Services, GreenPath Financial Wellness
David has shown humanity by balancing the needs of each team member with the needs of the business goals. Each and every day, he looks for opportunities to provide recognition, gratitude, and inspiration. He never misses a chance to make people feel special. He celebrates every birthday and anniversary with vigor. In weekly updates, he has us highlight gratitude instead of obstacles, to demonstrate that nothing is an obstacle if we work together. David values diversity and has served in a lead role for our Spanish group throughout the year, and is also on our Inclusion, Diversity, Equity & Access Council. David is candid and allows his teams to be equally candid with him. He lets you speak honestly and frankly about situations and ideas which allows for calibration and honesty in what is necessary to achieve your goals. As a result, David is a leader that people enjoy following.
David empowers others by consistently demonstrating a high level of trust. The level of independence he provides is freeing; he allows his direct reports to lead their departments without micromanaging. He encourages his team to provide candid feedback and trusts them to do what they think is right. David always provides the context needed for his team to eff­ectively manage their departments. He always 'walks the walk' and expects others to do the same. He believes in putting in the time and eff­ort to challenge yourself to your full potential.
David has a knack for providing just the right information at the right time to motivate and empower others to be their best selves and then ensures each person understands the part they played in our success.
Endorsement
"He is always transparent, honest, and candid in conversations. He has made a huge impact on me over the last few years, and without him I do not believe that I would have grown as much as I have. I know that he is having a similar impact on other leaders and employees throughout the organization. I would absolutely love to see David be honoured with this award, as he truly deserves it."
About Inspiring Leaders
The extract above is taken from the Inspiring Leaders 2020 initiative which recognised exceptional leaders during the Covid-19 pandemic. You can download the full eBook with all the leader stories here.
Inspiring Leaders was created as a vehicle to recognize people who stepped up to help individuals, teams and organizations navigate personal and business challenges, and make a contribution to make their business, their community and the world a better place.
Due to the success of IL 2020, we have brought it back in 2021. We are now open for nominations. For more information about how to enter Inspiring Leaders, dates and fees – click here.