At 
Inspiring Workplaces™

, we want to change the world by transforming the world of work.
What we do
Inspiring Workplaces provides 5 essential offerings to assist you in achieving your goal of creating a people-first workplace, no matter what stage you are at on the journey. The five offerings are…
Awards

Community

Consulting

Content

Events
Transform the world of work together
Established in 2015, Inspiring Workplaces™ wants to transform the world of work with our community.
By recognizing, celebrating and inspiring organizations that prioritize a people-first experience, we inspire positive change in workplaces worldwide.
As a member of our community, you will gain access to a wealth of knowledge and inspiration, helping you to create an organisation powered by the belief and belonging that is essential for a happy and productive team.
Join us today and let's make work and the world a better place for everyone!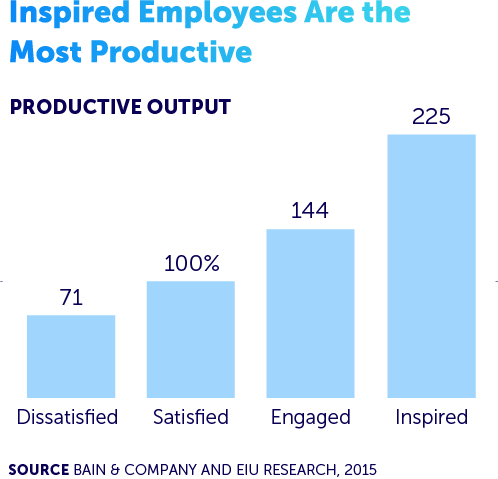 Matthew Manners

Founder & CEO

Matt was born into a half English/ half Irish media-obsessed family. A journalist grandfather, a grandmother who said he was blessed by the blarney and a father who led a top communications agency. So storytelling has always been very important to him.

He followed in his family's footsteps for the first ten years of his career, living and working in London, Sydney and Boston helping organizations communicate with their customers. It was near the end of this period he began focusing on the CX and ultimately the number one influence on it…the employee experience.

The lack of appreciation of and investment in the EX by leaders and businesses drove Matt to invest all he had in the world to create The Employee Engagement Awards. To recognize and tell the stories of those that dared to try new things. Things that would enhance the people experience for the benefit of both them and the organization. Over five years The EE Awards expanded around the world and evolved into much more than just engagement and awards. Evolving into a global community, an academy, a content hub, events, a foundation and it also did awards.

So in 2020 it felt right to bring it all together in a new home called, Inspiring Workplaces. An organization that wants to change the world, with you, through the world of work.

Crispin Manners

Chairman

Crispin's passion lies in helping people to realise their potential, and organisations to create inspiring workplaces.

He founded Onva, his consultancy, to help organisations achieve their goals by providing the leadership required to create a happy and productive workplace. As a result, he works closely with senior and team leaders to hone their leadership and communication skills and to give them the tools to be more effective and successful. His approach embraces proven neuroscience and behavioural profiling so that people can understand how to create a positive impact on those around them.  As a result, he is welcomed as an adviser, mentor and coach for senior leaders. He has over 30 years running both public and private businesses and leading Boards of membership organisations.

Aimee O'Leary

Head of Awards, Events and Partnerships

As the daughter of an English/ Irish father and an Assyrian mother, Aimee has always been fascinated by culture and language and how that influences your outlook on the world. This has developed into a passion for learning peoples stories, backgrounds, passions, what makes them unique, and finding ways that they can bring that into the workplace. What drives and inspires Aimee is being a part of a world of work that celebrates differences.

At inspiring workplaces Aimee is responsible for the community and content, sharing the stories and connecting of the 1000's of faces that believe in changing the world through the world of work.

Marta Muir

Head of Community and Content

Anthony Gray

MD, IW Awards, Australia & New Zealand

Juliet Manners

HR specialist