06th July 2022
On Demand Video: Panel Discussion | How to make wellbeing a strategic imperative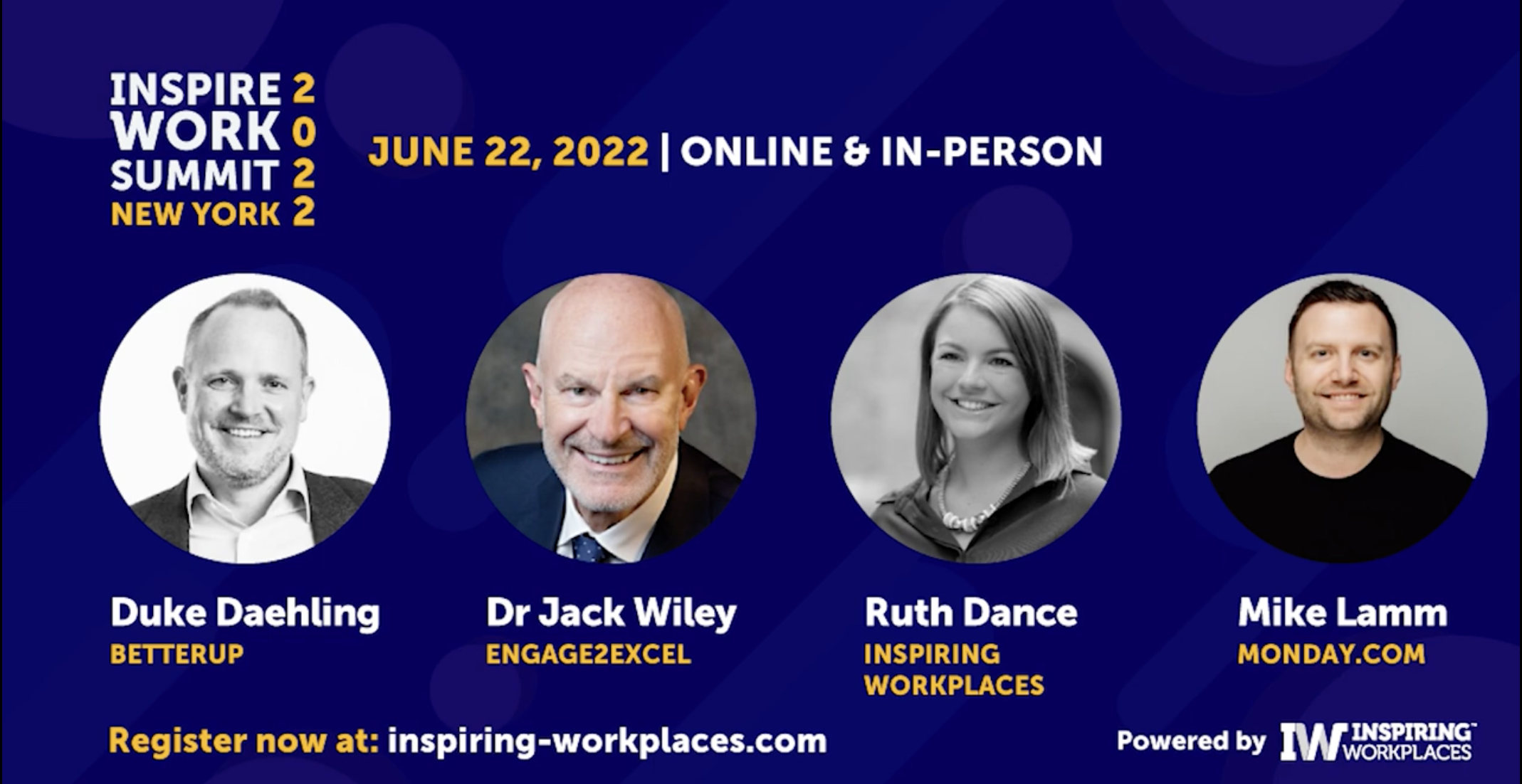 At The Inspire Work Summit NYC 2022, we heard from
Duke Daehling | VP Government | BetterUp
Dr Jack Wiley | Author and Chief Scientific Officer | Engage2Excel
Mike Lamm | VP, People North America | monday.com
Ruth Dance | Managing Director, IW Academy | Inspiring Workplaces
Watch the video to hear:
Why does well-being needs to be a strategic priority?
How do you build a culture with well-being at the heart of it?
And why are leaders so important to this process?
To view the on-demand video, you need to be logged in as Inspirer. Once logged in, the video will appear below.