15th March 2021
Inspire Club Podcast: EP #12 – Jason Anthoine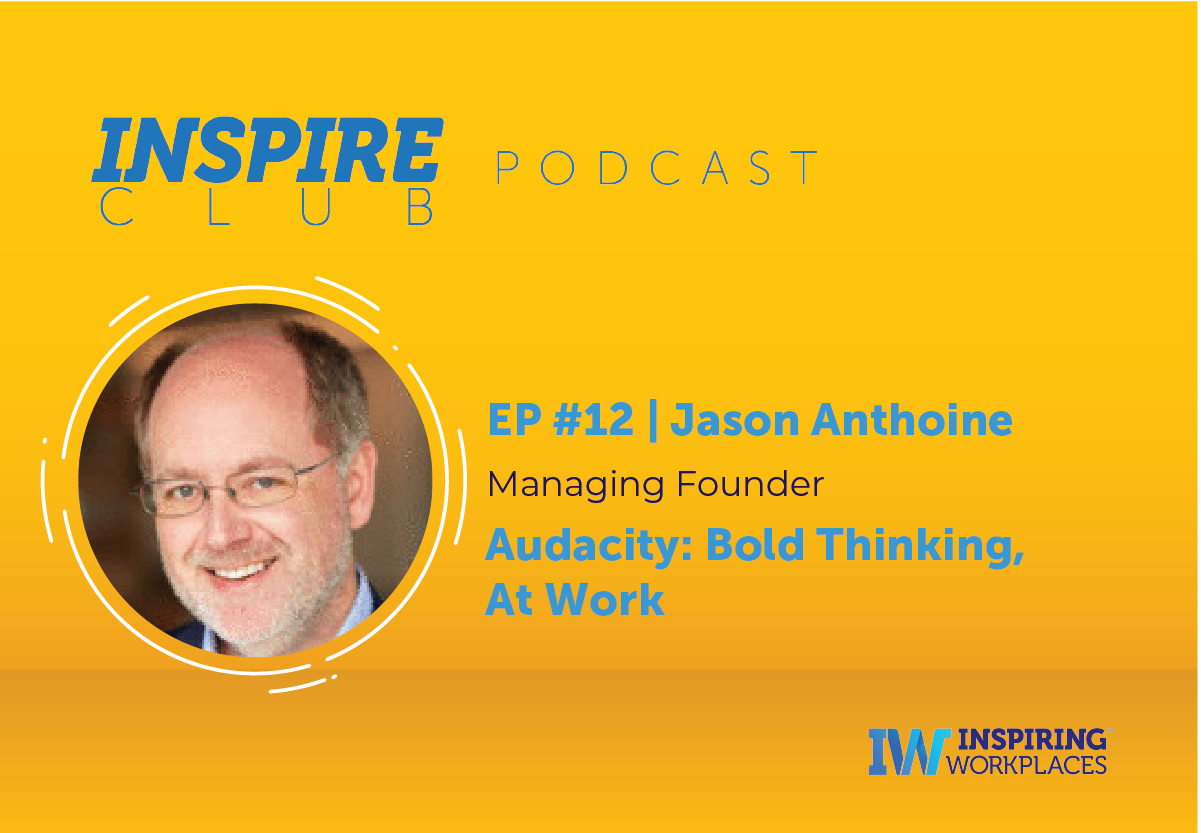 ABOUT THIS PODCAST
In this episode we talk with Jason Anthoine, Managing Founder at Audacity: Bold Thinking, At Work
With extensive experience in the communication space, Jason has worked within organisations such as Siemens, GE Energy Connections and Newell Brands. With his own consultancy Audacity: Bold Thinking, At Work, Jason helps organisations see a vision of the future that's totally different from their reality by helping them implement real culture change.
In his chat with Matt, Jason highlights the difference between leadership and management, why some leaders may confuse the two and why it is important that leaders actually lead. He also discusses the importance of doing rather than talking in helping to move an organisation forward.
We hope you enjoy it.