28th January 2021
Inspiring Workplaces recognizes inspiring leadership during the pandemic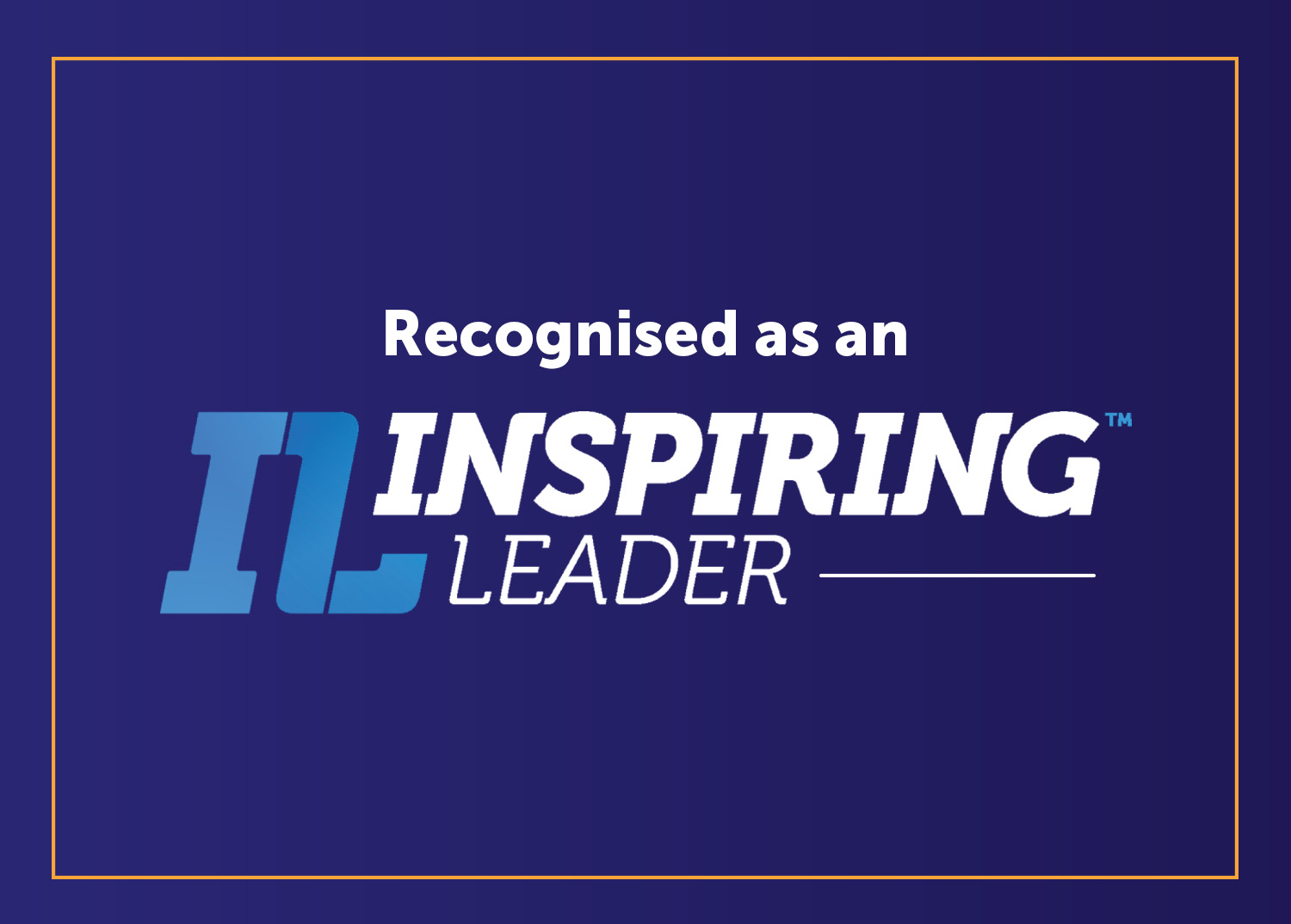 Inspiring Workplaces recognizes inspiring leadership during the pandemic

The inaugural Inspiring Leaders winners announced
Over 50 leaders across five continents recognised from the C-Suite to the frontline
NYC – January 29, 2021 – Inspiring Workplaces, the organisation with a mission to change the world by improving the word of work, announced today the winners of its  inaugural Inspiring Leaders awards. The awards have recognized 55 people, at all levels in organizations across the globe, who were truly inspirational in 2020.
The past twelve months has brought some of the most challenging socio-economic times people will ever face and with them a real test of leadership. Inspiring Leaders was created during the Covid-19 pandemic to create a vehicle to recognize those people who have stepped up to help individuals, teams and organizations navigate personal and business challenges.
Inspiring Workplaces believes that leaders who demonstrate the four essential qualities below exist right throughout an organisation.
They are humane

They're kind and show gratitude
They're inclusive
They empathise
They're authentic

They are courageous

They're resilient and calm
They give people a sense of certainty and control
They make the abnormal seem normal
They're forward thinking

They communicate

They communicate clearly, consistently and frequently
They're transparent with facts
The enable people to use their voice
They listen and act on feedback
They foster collaboration
They lead by example

They unleash potential

They trust
They empower
They help people learn new skills
They build belief
Nominations for people who demonstrated these qualities were invited for the three different categories below:
C-Suite
Manager
Unsung Hero (frontline workers).
Matt Manners, Founder & CEO, Inspiring Workplaces Group, says: "From the Covid-19 pandemic to the black lives matter movement that propelled conversations about anti-racism and racial equality, 2020 forced businesses to change. The organizations that have changed for the better and are thriving despite the challenges this year has brought, are the ones with Inspiring Leaders who have stayed agile and built trust and belief.
With this kind of leadership we really can change the world for the better."
Because of the impact these leaders have made in 2020, Inspiring Workplaces has decided to continue the Inspiring Leaders awards every year.
Matt Manners' said: "We are so excited to have created a vehicle to recognise individual excellence that can sit alongside The Inspiring Workplaces Awards that recognize it at the organizational level. Entries are open now for both awards in 2021."
Do you know an Inspiring Leader? Enter them for Inspiring Leaders 2021 – Now open for entries
Winners and Endorsements
Below we have shared the endorsements from their colleagues that accompanied the winning nominations. We will share the fuller stories to recognise their amazing leadership and to inspire others to follow their example. They are listed in alphabetical order.
Category: The C-Suite
Kelly Allison
Founder & CEO
KVA Digital Ltd
"Since joining KVA Kelly has been such an inspiration, she is courageous and driven, not ruthless but calculated with the risk she takes. We are a team and all want the business to succeed but Kelly will not put that success at the cost of her employee's health and wellness. She is kind and caring and is always giving back to us, and if something happens in her personal life she wants to share it with us. At KVA we are not just colleagues we are like a family, and that is down to how open Kelly is – I have never worked somewhere where the CEO actually cares about the team and their dreams."
Alistair Craig
Managing Director
Anabas
"[Alistair's] choices and priorities throughout the pandemic have continually demonstrated that he has the wellbeing of Anabas and its people as his priority. Everyone at the company trusts that when he has a difficult decision to make, it will be driven by this care. […] Times are tough but at no point have I seen him waver, he has remained positive and calm. By getting involved in exercise challenges with his employees, launching an employee assistance program and holding weekly video calls with Anabas staff, his motivation and support during this difficult time has been truly admirable."
Paul Gaske
EVP
Hughes Network Systems
"No other senior manager comes around to offices like Paul does to see how people are doing, to ask about them and their families, to ask if they need anything to get their job done. He's almost always the smartest guy in the room, but he lets his people do their job, learn from mistakes and helps them get to the next level. Even hosting these ''town hall' meetings during the pandemic including showing pictures of birthdays, camping trips, etc. is a way of keeping us all together as a team and motivated. It's not just about hitting numbers but treating people with respect and actually caring about them."
Rob Gialloreto
President & CEO
Consumer Protection BC
"To me, the best leaders don't try to be inspiring. They make an impact by being authentic, caring, transparent and forward-thinking. They see opportunities even in a crisis, assess risk and trust their team to help guide decisions. This is Rob Gialloreto.  His approach during the pandemic is the epitome of everything that he is, not just as our CEO, but as leader. With no playbook for these difficult times, Rob has lead our organization with compassion and a focus on people. From being one of the first CEOs to decide that all staff work from home, to sending care packages to everyone, to CEO video updates that were either humorous or offered a sense of security and comfort to allay fears. There has never been a time where our teams didn't feel that we were all in this together. That is a powerful thing […] under Rob's leadership during the pandemic, I believe that, now, we are even better."
Harriet Gisborne
Managing Director
KVA Digital Ltd
"She is kind and knowledgeable with the determination to succeed. As the MD Harriet is supportive to the rest of the team and is always on hand to help where needed, no matter what she has on herself, nothing is ever too much for Harriet."
Murielle Maupoint
Chief Executive Officer
Play Action International
"Murielle has shown me that anything is possible when you work with an inspiring leader. From the outset she told the team and I that she wanted to see the organisation thrive, not simply survive, post COVID. Her determination, experience, knowledge and passion has inspired me to ensure that I apply these same skills and values in everything I do and made me believe that we can continue to impact the lives of disadvantaged children for years to come."
Neil Milliken
Global head of accessibility
Atos SE
"Neil shared his personal struggles in overcoming his disabilities during Purple Light Up in Dec 2019 and International Men's Day 2020.  He spearheaded the sourcing of internal and external speakers for Global Accessibility Awareness Day, Purple Light Up Day, Innovation Week, and mentors several employees at various levels in the company. Alongside another Atos colleague and an external partner, he created AXS Chat, a global Twitter chat session conducted weekly, featuring world-renowned experts on disability.  The powerful story that Neil Milliken shared inspired us all."
Frank Monteleone
Senior Vice President, Human Resources
Rexall / McKesson Canada
"Frank challenged me to think bigger and do more, simply by trusting myself. He provided me with assignments, projects, and development opportunities that challenged me' some, at times I thought may have been too big for me. These challenges, this trust, and the confidence that I had knowing he was there for support allowed me, and countless others to flourish.  I owe a lot to Frank and consider him a leader, a personal mentor, and to be so bold to say a true friend."
Rachel Marano
Co-Founder
Pivot Point Consulting, a Vaco Company
"Rachel is unequivocally an Inspiring Leader.  […] When it comes to caring for people and nurturing relationships, she leads by example. She's the first to jump in with a high-five when there's something to celebrate and / or when a staff member or client needs support.  Her enthusiasm and attitude of care is infectious […] She inspires me and many others to be our best selves' as people and as industry leaders"
Irma Olguin Jr
CEO & founder
Bitwise Industries
"[Irma] is an inspiration to women, people of colour, and the LGBTQ community. People that felt like they had to conform to be successful can look to Irma as a person who has remained authentic and still achieved greatness in the business world. I've seen the light in young people's eyes when they hear how her background is similar to theirs, and they see what she has achieved. [As] COVID-19 has spread throughout the country, Irma has demonstrated what true leadership looks like. She cares deeply for employees at every level of the organization and created new initiatives to help people who may be isolated during this time. […]  Irma is beyond a shadow of a doubt worthy of being honoured as one of the Inspiring Leaders."
Michael Papay
Co-founder and CEO
Waggl
"Michael Papay […]is a leader who truly inspires me. I started at Waggl as an intern four years ago and Michael was one of the reasons why I decided to join the team. He truly cares and supports all of us as individuals, both at work and outside work. Two months into my internship, I mentioned that I was doing a marathon and Michael sent me a text on the morning of my race to cheer me on. That's the type of leader he is and a leader that I aspire to be."
Trevor Patti
CEO
St Paul's Lutheran Homes Hahndorf
He has encouraged his Managememt team to step up, work autonomously but with support. One such person is our Retirement Living Manager who has come ahead in leaps and bounds since she has been given the freedom, trust and guidance from Trevor. Her passion for helping our Retirement living residents (65 units!) and ensuring they are exceptionally well cared for is inspiring. It's been Trevor's leadership that has facilitated this change.
Trent Peek
Group Director
CCM Group
"Just over a year ago I started my new job at CCM. If these uncertain times have taught me anything, it's that I made the best decision of my working life that day. Every single person I work with has gone above and beyond to support each other during the pandemic. We've received care packages from Trent as little pick me ups, we've done quizzes, had drinks together over video call, laughed together, moaned together, and best of all we've all been reassured that our jobs are safe as ever. I feel so lucky to work for a company where all the staff, regardless of their title, has pulled together and dramatically changed the way we work to ensure we get through this together."
Aruna Ravichandran
VP/CMO
Cisco Webex Collaboration Marketing
"It's been amazing to see a leader like Aruna help our collaboration team at Cisco both see the positive impact and affect our technology was having on the lives and work of millions of people and industries throughout the world as so many business relied on Webex to get work done during the pandemic. Yet, while it was a critical time for our business to thrive, she helped make sure we all knew that we need to also find times for ourselves to relax and recover from this crazy busy time and balance the other important parts of our lives."
Denise Reed Lamoreaux
Global Chief Diversity Officer
Atos
"I worked with Denise on a project to support over 500 global executives. I found her to be committed, approachable, knowledgeable and supportive. She is passionate about what she does and was a great source of advice and guidance me. It was an absolute pleasure working with her."
Patrik Schober
Managing Partner
PRAM Consulting
"I came to PRAM […] as a single mother of two [young] kids. I applied for the job with openness and honesty. What I received [was] was understanding and immediate effort to adapt my work to my schedule that was different from young colleagues. For the last year Patrik has always listened […] and reacted with humanity. The most important thing I learned from Patrik is courage [and] humanity. […] Patrik [puts] trust in [his employees] and [their] ideas [but knows] when he needs to step in. Every time I felt [out of my depth], Patrik immediately stepped in to support without saying a word."
Joelle Smith
Chief Experience Officer
First Advantage
Since I have known Joelle, she has always demonstrated a strong bias for action, and this year has been no different. I placed her in this challenging new role because I knew she could get the job done. I could not have accounted for the many curveballs that 2020 has thrown her way, but I have been beyond impressed with everything she has accomplished. Her teams see her as a true role model and visionary, and she has already driven the organization to tremendous success. I cannot wait to see what she's able to deliver in the months and years to come.
Ketan Somani
Co-CEO
Accolite Digital
[Under Ketan's] leadership, employees feel highly valued, motivated and inspired! At a time when many organizations cut their workforce, reduced salaries and bonuses amidst the uncertainties and challenges of the pandemic, he focussed on spending most of the time with the employees, provided the comfort of 'being in it all together', financial assistance, and drove the focus on employee wellness during this period. It takes a lot of courage for the head of an organization to stand firmly with all the employees during such times and say, we will NOT let go of anyone, come what may!
Category: Manager Level
Cheryl Allen
HR Director – Culture & Transformation
Atos IT Services
"Cheryl is a very strong and visible leader, one that pushes the boundaries with technology and strategic thinking and always wants to deliver excellence.  Cheryl develops not only her direct team but people across the business and externally. […] Cheryl's empathic and inclusive approach to leadership ensures those around her develop and reach their potential. She leads by example, is a true role model in her approach to delivery and really gets stuck in to support her team and the wider organisation."
Maureen Anderson
VP, Compliance & Network Oversight
GreenPath Financial Wellness
"There is not a week that goes by in our one-one meetings that Maureen doesn't ask what she can do to support me. […] I feel empowered to make decisions and strive to meet deadlines and goals. Maureen understands that the most effective way to drive change is to help your people work smarter, develop productive behaviors and better collaborators, especially during the new world of virtual business.' […] We believe that she deserves recognition for her work and talent that goes far beyond her job description."
Gemma Bolt
Senior Manager Data and Controls
EDF
"Gemma is open-minded, ensures her team has the right skills to perform effectively and efficiently. She consistently aims to understand her team members on a deeper level by knowing their skills, areas for development and motivations. This helps us to not only survive but thrive. I admire Gemma's courage and bravery, but while there are many unknowns on this journey, some things remain true: We are responsible for building more resilient organisations, taking care of our people and making the world a better place to work, one day at a time; Gemma's positive and supportive leadership will get us through!"
Scott Bradley
User Support and Virtualization Manager
GreenPath Financial Wellness
"Scott has always lead with understanding and kindness. Without climbing the ladder, Scott listens and understand each person's unique situation. He leads with compassion and empathy while encouraging others in and out of work. In situations where employees are struggling (specifically during the pandemic) he would listen and put himself in their situation, make adjustments that offered them support. One of the best managers I have had in my work career! Scott is a natural coach and an encouraging leader by nature."
Sarah Brain
Free Services Manager
AbilityNet
"Sarah always takes a person-centred approach to her work and considers the needs of all individuals in her decision making. Sarah balanced her concern to ensure we were able to continue to support disabled and older people to get online in this critical time but also to think of their safety as many will be particularly vulnerable to the virus. Sarah quietly just gets on and delivers a phenomenal amount and is one of the nicest people to you could ever hope to work with."
Jack Butterfield
Fundraising and Partnerships Manager
Play Action International
"Jack is always his true to his kind nature. He has brought his authentic self to work each and every day.  He conducts regular check-ins with his colleagues to see how they are, empathising with their feelings and stresses as the pandemic hit. He has continued to build rapport with all team members, volunteers, partner organisations and everyone else he meets to reflect the humanitarian nature and inclusivity of the organisation. Jack is an uplifting colleague. He is a joy to work with – he is supportive, genuine and a great leader."
Chris Cahill
Head of Consulting & Digital
Atos IT Services
"Chris has demonstrated a very emphatic and pragmatic leadership style. […] From a people point of view, he has been very keen to drive the people agenda, ensuring the HR and engagement impact is considered when discussing any changes. He volunteered to be one of our D&I Business Champions and used this as a theme for the recent virtual Consulting 'Away Day' confirming his commitment to support diversity and inclusion, both for the benefit of his team, and the business.   Chris does not shy away from challenging situations and has supported us when we have had to deliver difficult messages to the Consulting community. He is able to inspire his team, and he takes them with him by engaging them through regular communications.  Chris often asks his team to lean in during challenging times, and he has certainly role modelled this: leaning in to support his teams."
Carmen Collins
Employee/Employer Brand & Social Media Lead
Cisco
"Carmen leads with empathy and transparency. She's a standout leader because she is truly interested in the lives of those she leads. She has the unique ability to lead teams through change, she's such an effective communicator and she ensures not only that her team members feel valued, but she also works to provide constructive feedback that aims to grow those on her team. She's an inspiration to work with because she's passionate about her work and doing what is right, highlighting the work of others along the way."
Tony Colon
SVP, Engineering & Product Incubation
Cisco Systems
"At a recent meeting of mine, a colleague had to report the results of a project they had worked tirelessly on. However, despite their best efforts, the project was received poorly by others in the organization and ultimately ended up having a small ROI. Since the project missed the mark, my colleague lost motivation and expected to be reprimanded by Tony. Instead, after reporting their results, Tony applauded them for their effort and reiterated the importance of the project and gave suggestions. Tony's response ultimately inspired them to make a few adjustments to their approach, which resulted in a successful second iteration of the project.  Great leaders do not condemn failure but applaud it, glean learnings, and use these insights to guide future projects."
Joseph Dicianno
Manager, Talent Management & Organizational Development
UPMC
"Joe has been honest and transparent about his experience with the challenges we have all faced throughout 2020 and beyond. This offered comfort and connection in a way that check-ins or offers of support cannot. [He] has frequently held space for us to share all our thoughts, fears, concerns, and feelings. It can be difficult to open yourself up to this type of interaction/feedback in the best of times, but it is even more challenging when your employees struggles may fall so far outside of the leader's scope of control. Throughout 2020, we have trusted Joe to advocate for the safety and well-being of our team and our work, in addition to doing everything he can to protect us professionally, physically, emotionally, and mentally"
Stephan Dolling
Executive Director, Global Benefits
Merck & Co., Inc.
"Stephan Dolling has always been an inspiring leader. He is the reason I work as hard as I do, push myself to learn new things everyday (even when they scare me) and find new and innovative ways to improve the lives of others. He inspires that by doing those things himself. He role models good behavior. He is dedicated to the wellbeing of others. He puts the 'human' in Human Resources […] I have never met anyone as dedicated to doing the right thing as Stephan Dolling. He's not afraid to fight for what's right, even if that means changing the status quo. […] Whether it's transgender care or mental health support, Stephan goes above and beyond in all he does. He has given me hope in humanity and given me the strength to also fight the good fight. Stephan Dolling is the epitome of authenticity. And, as such, inspires me and his entire team to do better, be better and help others whenever possible. He is, in short, my own personal hero"
Daniel Eardley
Solution Manager
Atos IT Services
"Since my first week at Atos, Dan has been a constant source of leadership and inspiration. He sets an example in going above and beyond to deliver for his customers, but also embodies the Atos culture in promoting an inclusive and diverse workplace. His patience and calmness have always been a huge help when I needed advice or guidance, and his ability to think critically and be direct have helped me navigate and overcome challenges in work and beyond.  During Covid-19, despite his own challenges with the birth of his first child, Dan has remained compassionate and present. He leads by example, creating fantastic outcomes for our customers, but also supporting those around him and bringing out the best in them."
David Flores
Director of Client Services
GreenPath Financial Wellness
"You can tell that he truly cares about our organization, our employees, and our clients through every interaction.  He is always transparent, honest, and candid in conversations.  He has made a huge impact on me over the last few years, and without him I do not believe that I would have grown as much as I have.  I know that he is having a similar impact on other leaders and employees throughout the organization.  I would absolutely love to see David be honored with this award, as he truly deserves it."
Melisaan Foster
Head of Customer Success
WorkBuzz Analytics
"2020 has been an emotional rollercoaster with challenges like home-schooling, concerns about the health of loved ones and feeling more isolated.  Melisaan has shown empathy, providing reassurance and support where needed, holding her team together and spirits high. At all times, she has always considered the health and wellbeing of the team in the decisions made as a leadership team making sure that communications have been clear, fair and transparent to ensure high trust, a strong sense of belonging and that everyone has felt cared for throughout. She's done all of this whilst juggling a growing baby and all the implications of that when working from home."
Tony Fryer
Software Development Manager
GreenPath Financial Wellness
"When I started working with Tony, what kind of leader he is was immediately apparent.  Tony shies away from praise and credit, instead reminding praise-givers that his team is responsible for any successes.  I've seen members of his team doubt themselves at times, as we humans tend to do, and Tony is always there to remind them of their skills and talents.  He is a developer, not only in the software sense, but in the human sense. Tony can see each person's potential and is passionate about helping them realize it too."
Kirsty Gaunt
Learning & Development Manager
Anabas
"[Kirsty's] tenacious approach to life and work are a true inspiration.  Able to inspire, motive, and drive the team from the Managing Director to the teams on the front line of service, Kirsty has captured the hearts and minds of the Anabas staff.  The face of Anabas is how I would describe Kirsty, she does not just represent the business, she is an Ambassador. […] She has blown every objective out of the water even during lockdown, consistently looking for new ways to inspire our teams to perform to their very best. […] Kirsty has our employees at the heart of everything she does, from championing the Employee Forum, Talking Teams, Introducing and driving the Anabas Well-being programme, to being the go-to support during the COVID-19 pandemic in support of our teams who continued to work and for those who were furloughed. [She] has been a shining light and has touched the lives of so many of our employees, and their families."
Yogesh Goswami
Data Platform Architect
GreenPath Financial Wellness
"Yogi is a great mentor. He is very inspiring and always willing to help his people. He is a pleasure to work with is eager to share his expertise with his team. When it comes to difficult news, Yogi always makes sure to schedule meetings with the whole team and talk through how people are feeling. He is a kind, understanding, and patient leader and is always available to his team for support."
Peter Horsfield
Senior Advisor
SMARTadvice
"Positivity, clarity, and an unbiased view of reality are the main tools in Peter's kit to which he wields like a knight in pinstripe armor. Within minutes, 'fear and apprehension' were transformed to a sense of 'Safety, security, and comfort' with Peter."
Irene Wambui Muchai Lopez
Business Development Associate
Online Optimism
"Irene successfully creates comprehensive, relevant pitches and proposals and works hard to consistently grow our client base. She goes above and beyond in her work by coming up with new processes to improve our workflow, and talks leadership and department directors through how to use these newest processes.  Her leadership skills with Online Optimism are impressive, especially knowing that she began with the company as a Specialist (our internship program) less than a year ago. Since being hired as an employee, Irene has risen to be the go-to person for anything related to business development and client pitching. […] Through working directly with her both in hiring an intern and in our general work tasks to keep Online Optimism at its best, I can confidently say that Irene is an inspiring leader who deserves this recognition for her accomplishments."
Carolyn McLain
Transformation Director
BT
"I can honestly say that Carolyn is the best line manager I have had. It's refreshing to be managed by someone who truly cares not just about your performance and the outcomes you drive for the company but your own personal development, satisfaction and career path that is generated while doing so. She is certainly far from the easiest line manger I have had. I feel she challenges me daily and we have plenty of very difficult conversations, but ultimately this is all in aid of getting me to the ambitious career goals I have set myself. I particularly value the transparency with which we could talk. I feel I could talk to her about moving to another business unit or company and she would support me just the same."
Alexei Miller
Managing Director
DataArt Inc.
"As Warren Buffett said, 'only when the tide goes out do you see who was swimming naked'. In a world where remote work became the norm overnight, our way of working – hyper-distributed, based on human relationships rather than rigid structures – suddenly became the only way to work effectively. The companies that clung to the 'old way of working' turned out to be swimming naked. DataArt & Alexei Miller proved that it is not only possible to survive the pandemic, but to create impressive new technology and provide great customer service in a flat, distributed, remote world."
Dave Mowers
Global People Engagement Director
White & Case
"Dave has inspired me and my team […].  He works tirelessly in the best interests of the people of the Firm in the endeavour to bring inclusive employee voice to life there.  And in our direct work together, we have learned a great deal from how Dave approaches feedback and coaching.  We have said on a number of occasions, "How would Dave approach this issue?" and have adopted learning from our working together in how we lead our own team at Waggl."
Magnus Schoeman
Head of Financial Services, UK
Atos IT Services
"I have had the pleasure of working with Magnus on a number of programmes and initiatives this year and always find it a privilege. His passion for people and in driving the D&I agenda is infectious and he is a true trail blazer in driving forward progress. He is an inspiring leader to me and is always a go-to person who I can rely on to partner and to truly embrace any culture, diversity or charity work in which we embark. I truly value him as a colleague and think he is fully deserving of this accolade."
Amy Shaw
US Director Call Center Operations
ReceptionHQ
"Amy, Thank you so much for all the support and encouragement that you always provide, not only myself but for our team. You are our biggest support system and I am so happy to have someone like you around to hype us up or give us guidance when needed! You are always so positive and always look on the bright side of things! I just wanted you to know that I appreciate you!"
Joel Smith
Client Executive Partner
Atos IT Services
"Joel won't sing his own praises, I don't even think he realises what he has done for us and Atos!  It is true that Joel sets high standards for himself, be that in work or home life.  He expects the same but rolls his sleeves up. […] He makes the time to support you, not criticise, build the result together. […] He pushed to get Teams for us which combined with his push for cameras on, means we have that critical face time still and even more.  Joel has even brought his children into a call and shown some amazing animation they did. It just makes the whole situation less stressful and more inclusive.  […]So much he achieves is down to sheer determination from Joel.  This […] effort and cheekiness and motivates us as we see him building new opportunities for us.  All this, in Covid times."
Lorren Warren
US Head of Sales & Client Services
ReceptionHQ
"Lorren has made sure her compassion for her team was at the forefront of every difficult decision and the changes we had to adapt to this year. As an example, she has provided her team with the ability and tools to be able to work from home with a flexible schedule, to help the staff remain employed and work around some of the challenges we have faced especially in regards to Covid-19.   Lorren inspires everyone around her with  her brilliant ideas. She has the ability to contribute solutions, concepts or ways of doing things that are fresh. This was instrumental over the last year."
Karl Wyatt
Sr. Manager of IT Operations
GreenPath Financial Wellness
"When the pandemic hit and we had to take everyone remote in a couple of days. Karl worked day and night to order the equipment, follow the shipment online all the way to our offices, and ensure people are scheduled to get it. When I asked, where he gets the energy from, he said "every piece of equipment delivered is equal to one person continued to be employed, one family continued to be supported. That's where I get my energy from". There isn't a better example to explain Karl's humanity. Karl never ceases to make me smile, whether it's at myself or because of the many things he does.  He has also shown how much he cares about his friends and family, even shedding a tear now and then.  This honesty is inspiring."
Category: Unsung Hero
Valerie Elliott
Director of Client Engagement for Public Services
Atos IT Services
"Valerie is a true ''social value trailblazer', having understood the importance of private sector working in partnership with social enterprise organisations for many years.  She has worked tirelessly to build internal awareness on the mutual benefits that can be achieved by working in partnership with these organisations, in particular ANTZ, and has driven the effort to ensure Atos gives back to the citizens supported by the services we provide to Government.  Her determination and commitment has culminated in a joint programme with ANTZ that, since 2015, has seen Atos volunteers engaging with over 78 mentees and produced £1 million in societal cost savings, making a tangible difference for those in receipt of the programme.  But what really stands out is Valerie's passion, not just in the delivery of the programme, but her work with the mentees to help them find jobs, gain further education and commit to meaningful roles in society, which she does with such enthusiasm. Valerie really is social value in action!"
Michelle Malloy
Senior Program Manager for Strategy, Business Improvement and Change Management Program Services
Colorado Department of Transportation (CDOT)
"I depend on people who are organized, proactive and able to work together with others to make progress as a team during our challenging, COVID-affected times. Michelle is definitely one of those people whom I greatly depend upon. She has an outstanding work ethic and has distinguished herself as a leader on our team. Michelle is a collaborative team player and readily builds the kind of relationships that are crucial to our operations. This has been the hallmark of her career here and has been most recently on display as she worked to gain consensus among multiple Executive Managers to build a new program area that Michelle will lead to streamline how CDOT selects, manages, implements and closes internal business improvement projects. She did not allow resistance to get in the way of progress. Michelle's ability to 'herd cats' and drive results in a human, compassion, and humble way continues to inspire me."
Sharon Moore
Housekeeper
Whitbread
"Sharon has been amazing through the collective consultation process and in her role as Our Voice rep, but this is only one element as she has also been brilliant in her day job despite being impacted personally and taking on the additional tasks associated with Our Voice.  She has been a super star for our team"
Joey Worley
Director of Food and Beverage
Windsor Court Hotel
"Joey Worley has been a shining example of what it means to be a leader during unprecedented times. We are grateful not just for Joey's leadership at Windsor Court Hotel but in the city of New Orleans. Our business and our city are better for Joey's work on NOLA SAFE. The commitment that Joey has shown not just to keeping us accountable and safe but to the entire city of New Orleans is beyond admirable, it is motivating and demonstrates in a real way that one person can dramatically change things for the better for the entire community. Joey's work on NOLA SAFE is something we in the hospitality industry truly needed. His initiative is nothing short of inspirational"
Inspiring Leaders 2021 Opens Soon
Inspired by these people and know someone just like them? You can nominate them for Inspiring Leaders 2021 today. Nominate here. The deadline is September 15, 2021.
Sponsorship
There are some opportunities available for companies to sponsor the awards. For more information please contact [email protected]
-END-
About Inspiring Workplaces – change the world
Inspiring Workplaces is the result of the merger of the Employee Engagement Awards and the Employee Engagement Alliance. It is headquartered in the UK and operates in North America, Africa and Australia. Part of its profits go to fund the Inspiring Workplaces Foundation, a not-for-profit organization designed to create the inspiring leaders of tomorrow. Full information on The Inspiring Workplaces Awards can be seen here  https://www.inspiring-workplaces.com/awards/
For more information on Inspiring Workplaces:
Matt Manners
+44 (0) 7799876473
[email protected]
https://www.inspiring-workplaces.com/
Twitter: @inspireworknow
LinkedIn: https://www.linkedin.com/company/inspiringworkplaces