12th July 2023
On Demand Video: The Future of Leadership: From Command & Control to Trust & Inspire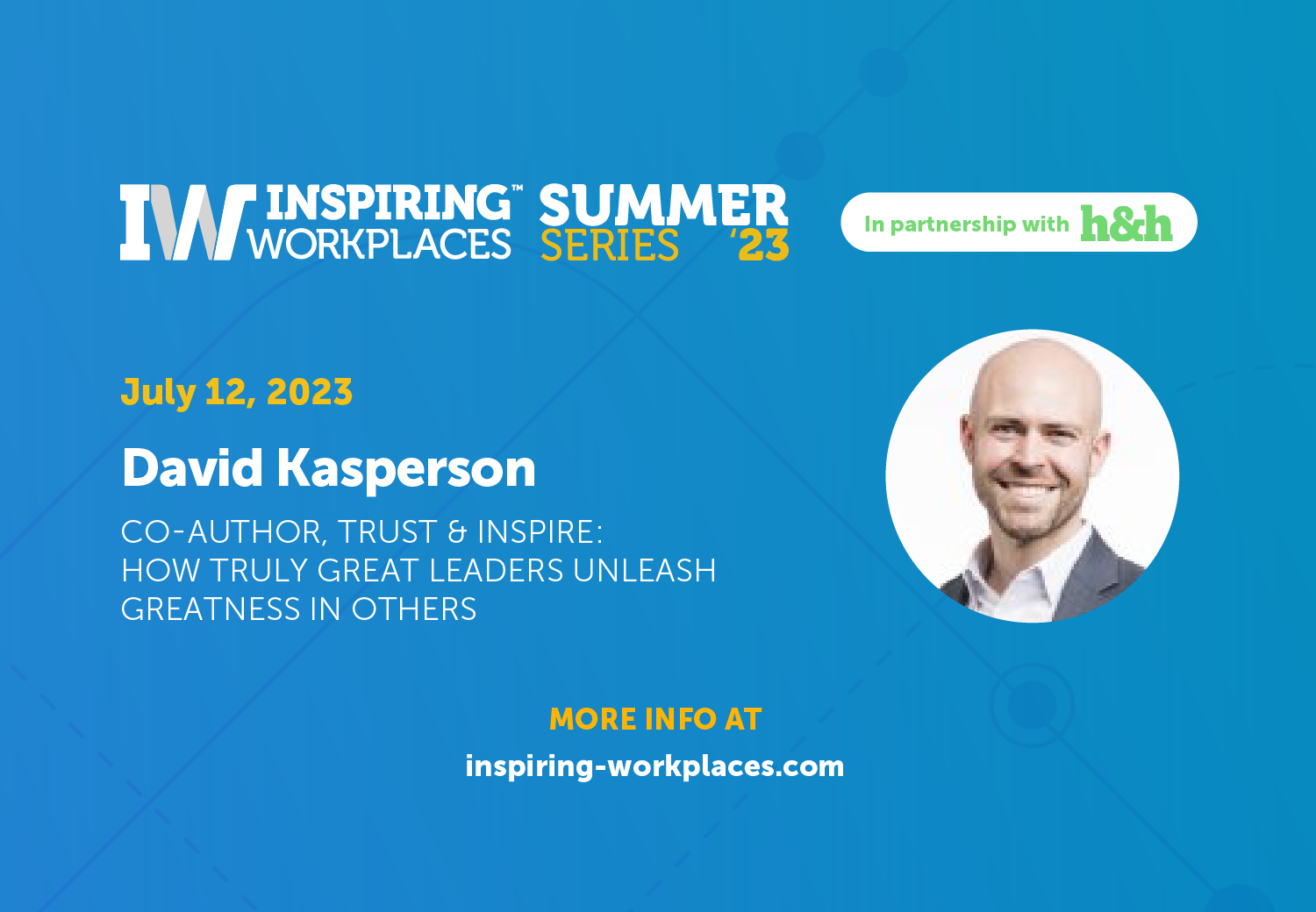 This talk is part of our annual Summer Series: 3-weeks of 25 minute daily talks. For this session we were joined by David Kasperson, Co-Author, Trust & Inspire: How Truly Great Leaders Unleash Greatness in Others.
To view the on-demand video, you need to be logged in as Inspirer. Once logged in, the video will appear at the bottom of the page.
The Future of Leadership: From Command & Control to Trust & Inspire
Our world has changed, but our approach to leadership has not kept pace. Even leaders and organizations focused on inspiration tend to revert back to the "command & control" approach that seems the only option for results. Strategies systematically rely on varying forms of motivation, micromanagement and compliance to drive performance—and employees aren't having it.