14th December 2021
Inspiring Workplaces recognizes inspiring leadership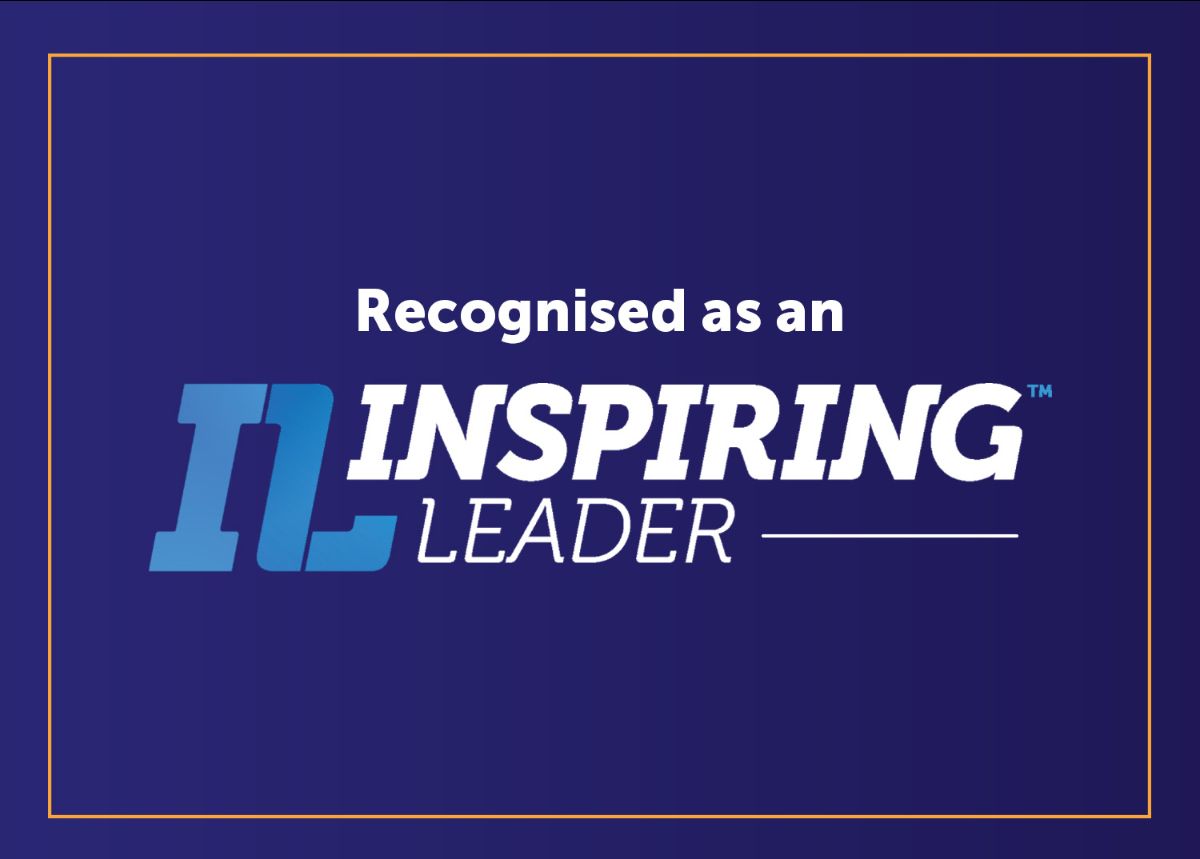 Inspiring Leaders winners announced
Over 40 leaders across five continents recognised from the C-Suite to the frontline
London – December 14, 2021 – Inspiring Workplaces, the organisation with a mission to change the world by improving the word of work, announced today the winners of its 2021 Inspiring Leaders awards. The awards have recognized 44 people, at all levels in organizations across the globe, who were truly inspirational in 2021.
Inspiring Workplaces believes that leaders who demonstrate the four essential qualities below exist right throughout an organisation.
They are humane

They're kind & grateful
They're inclusive
They empathise
They're authentic

They are courageous

They're resilient & calm
They give people a sense of certainty and control
They make the abnormal seem normal
They're forward thinking

They communicate

They communicate clearly, consistently and frequently
They're transparent with facts
The give their people a voice
They listen and act on feedback
They foster collaboration
They lead by example

They unleash potential

They trust their people
They empower their people
They help people learn new skills
They build belief
Nominations for people who demonstrated these qualities were invited for the three different categories below:
C-Suite
Manager
Unsung Hero (frontline workers).
Ruth Dance, Managing Director of the IW Academy said, "In a time when budgets are stretched and the financial effects of covid are being hit, these leaders put less focus on financial results and much more on the welfare of their people.
Taking weekends out to help apprentices move out of substandard accommodation, setting up hardship funds, taking the extra time to discuss people's personal lives when going through turmoil themselves. These leaders were fearless and brave when the world around them was fearing the next steps. They stood up when it mattered most on critical issues affecting us all."
Do you recognise anyone you work with in the words used to describe others? Inspiring Leaders is back in January 2022.
Winners
Below we have shared the winning nominations. They are listed in alphabetical order. To read their stories you can download the eBook here.
C-Suite
Michael Brodie, Chief Executive, NHS Business Services Authority
Tammy Browning, President, KellyOCG
Lee Clayton, Head of talkSPORT, News UK
Thiago Covre, Chief Line Officer and Executive Sponsor, Community Program, Sealand – A Maersk Company
Larry Dunivan, CEO, Namely
Rob Gialloreto, President & CEO, Consumer Protection BC
Simon Grosse, Chief Executive Officer, Foundation SP
Mike Hicks, Chief Marketing Officer, Beezy
Danielle Holly, CEO, Common Impact
Aakash Kumar, Founder and CEO, Shiftsmart
Miklós Palencsár, CEO, Mentors & Partners
Jordi Plana, CEO, Beezy
Claire Revell, CEO & Director, TutorPro Ltd
Jake Soberal, CEO and Co-founder, Bitwise Industries
Sarah Walker-Smith, CEO, Ampa
Heather Younger, CEO, Employee Fanatix
Managers
Amit Arora, General Manager – Technology, Accolite Digital
Anuradha Balasubramanian, Engagement Head, Insurance and Logistics, Accolite Digital
Dan Britton, Head of Customer Operations, NHS Business Services Authority
Laura Carey, Head of Business Operations & Engagement, Foundation SP
Caroline Cockell, Head of Marketing, Student Roost
Nick Demeester, Senior Manager of Client Services, GreenPath Financial Wellness
Mark Hudson, Head of Early Talent, News UK
Briony Hughes, HR Director – Wireless, Commercial & Finance and D&I Lead, News UK
Crystal Ladiges, Executive Manager, Corporate Communication, CSIRO
Jeremy Lark, Senior Manager of Program Performance and Quality Assurance, GreenPath Financial Wellness
Julie Lewis, Senior Manager of Client Services, GreenPath Financial Wellness
Amanda Lippe, Senior Manager of Client Services, GreenPath Financial Wellness
Charlee Lockhart, Head of Client Services, Foundation SP
Laura Mathews, Head of People, Student Roost
Cheryl McKown, Apprenticeship Manager, Bupa
Gethin Nadin, Director, Employee wellbeing, Benefex
Sam Olmsted, New Orleans Managing Director, Online Optimism
Matt Stenton, Programme Director, Go with Tourism
Amy Vitale, Executive for  The Academy for Client Care and Advanced Client Solutions at Bank of America
Unsung
Stacie Bendall, Restaurant Manager, Whitbread plc
Jessica Bensch, Engagement Partner, F.Hoffmann-La Roche
Jayne Hurley, Customer Delivery Regional Manager, Places for People
Rebecca Mayman, Assistant Services Manager, Places for People
Corey Niemeyer, Process Improvement Specialist, Colorado Department of Public Safety
Karen Potter, Services Manager, Places for People
Ashley Sullivan, Front End Developer, Brad's Deals
Barbara Thompson, Global L&D Innovation Manager, Boston Consulting Group
Amanda White, Housing and Wellbeing coordinator, Places for People
To read the stories from the winning nominations, download the eBook here.