15th August 2022
Guest Blog: How To Practice Cultural Sensitivity in the Workplace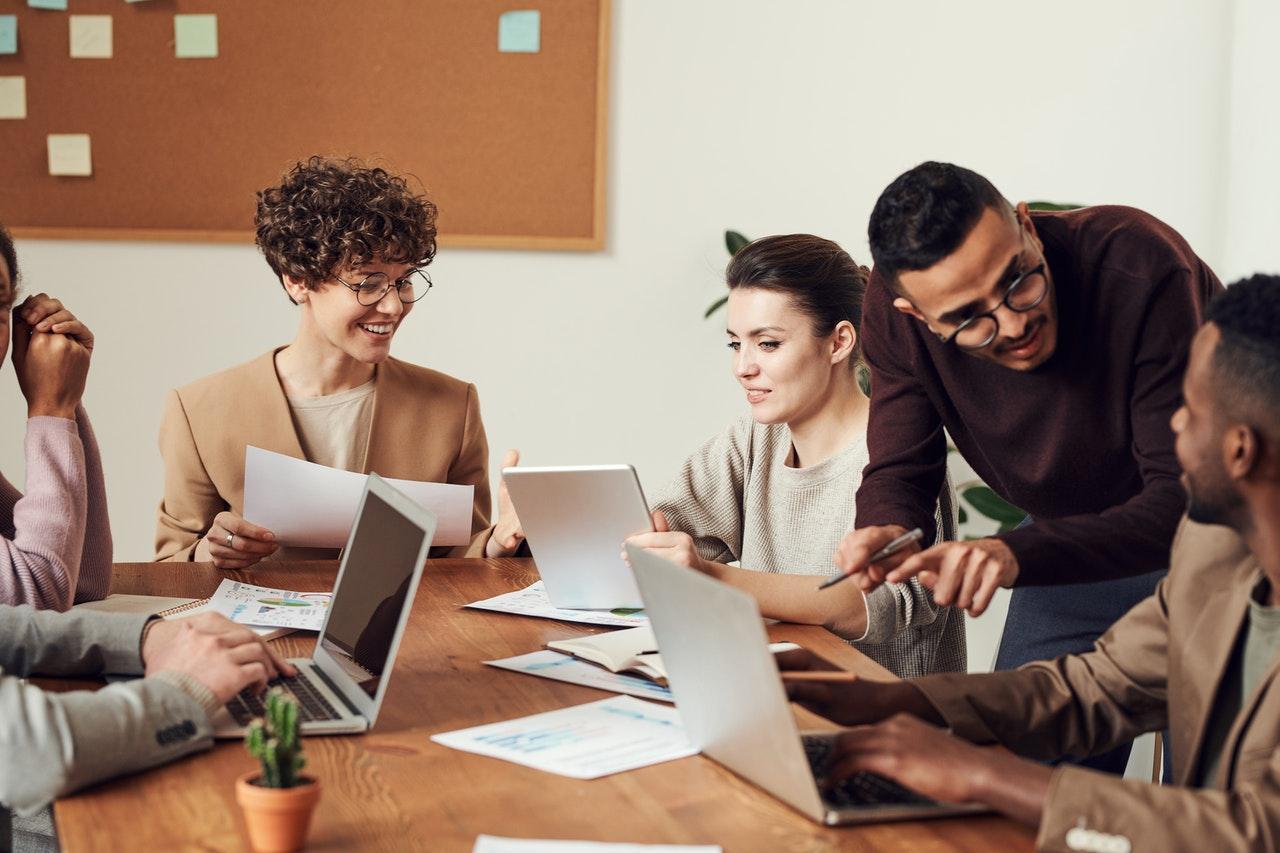 Diversity is becoming an increasingly important factor in workplaces across the world. Indeed, the Bureau for Labor Statistics is predicting that "the workforce is going to become more diverse across nearly all demographic categories" by 2024. This can only be a positive thing for everybody concerned. Nevertheless, simply having a diverse range of contributors isn't enough. It's vital for your business to be actively inclusive in order to ensure all employees gain a genuine sense of belonging.  
There are various aspects of inclusivity that you need to incorporate into your company. One of these is encouraging the practice of cultural sensitivity across all levels of your workforce. Unfortunately, there has been some backlash against the concept, largely the result of misunderstandings about what this means in a practical sense. In essence, cultural sensitivity is about ensuring everybody acts in a respectful and mindful manner to create a mutually positive working environment.
Let's dig into this topic a little further and explore how to practice cultural sensitivity in the workplace.
Understand the Imperatives
Your first step is to get to grips with the imperatives for cultural sensitivity. Understanding these can help you to more effectively overcome any resistance that may still be lingering among staff and leadership. It can also help to guide your planning and implementation of inclusivity protocols across your business.
Perhaps the most important imperatives for cultural sensitivity are ethical in nature. Your business has a responsibility to ensure that all employees feel equally supported and nurtured. This also ties into your duty to keep your workers safe. When your workers experience frequent instances of cultural insensitivity, this can cause additional stress that impacts their psychological and emotional wellness. 
Poor mental health tends to have a dramatic effect on employees' productivity, relationships, and job satisfaction. An inclusive "people first" policy that includes cultural sensitivity alongside meaningful mental wellness resources can mitigate this. Indeed, it can help boost staff morale and create a sense of belonging.    
This brings us to the clear business imperatives for cultural sensitivity. When all your workers feel they are equally respected and appreciated, they're usually more connected to the company, their role, and their colleagues. This in turn can drive higher engagement with your business, which can improve productivity and reduce turnover. 
A company culture in which everybody is more aware and supportive of one another's differences also tends to be stronger. As such, you can find opportunities for dynamic collaborations informed by diverse perspectives that can drive innovation. Essentially, by making efforts to be more culturally sensitive and aware, everybody gains and nobody loses.
Recognize the Challenges
Practicing cultural sensitivity in the workplace tends to be more effective when you recognize the specific challenges to it. This allows you to put measures in place to directly address these.
Some of the primary elements to consider include: 
Microaggressions
Microaggressions can be both conscious and unconscious in nature. Indeed, they often take the form of seemingly innocuous statements that nevertheless invalidate the experiences or identities of people from marginalized backgrounds. These can be hurdles to cultural sensitivity because they're so commonplace and often rooted in ignorance. It's important to educate your staff about microaggressions and also create a safe space for people to raise concerns should they be subjected to them.
Misunderstandings
Your efforts toward cultural sensitivity are not going to be immediately successful. There will be misunderstandings and missteps. However, if these aren't addressed effectively, there is potential for resentment to brew and conflicts to arise. It's important to encourage your staff to be open about how they feel when such cultural misunderstanding negatively affects them. Equally, you have to give your staff the soft skills to take such criticism in the spirit of personal growth that is beneficial to everyone. Create an environment in which everyone is open to learning about each other.
Strategize the Way Forward
Cultural sensitivity can't just be an improvised part of your company. You need to make it a strong part of your culture to maintain it. As such, it's important to strategize how it can stay a prevalent part of your business's operations.
It's wise to gather your human resources (HR) and department heads to plan how cultural competence should be promoted throughout the employment lifespan of each worker. This needs to start with onboarding. Look at how the imperatives, behaviors, and challenges are expressed in the employee handbook. Consider incorporating discussions about cultural sensitivity during orientation. Explore how you can make training for and demonstrations of cultural competence part of the path for progression throughout your company. This holistic approach can ensure it's a core part of your business.
Part of your strategy should also be around creating opportunities for cultural discussions and education on a regular basis. This could include hosting occasional seminars from experts in the field. Your commitment to creating a safe space might involve holding team or company roundtables to raise and address concerns around the subject. It's also wise to provide your employees with culturally competent counseling resources so they can privately discuss any difficulties they're having with an experienced professional. Indeed, the approach counselors take to understanding diverse clients should be reflected in your own efforts. Be open to learning from your employees about what is important in their culture. Empower them to lead the way to positive changes.
Conclusion
With workplaces expected to become increasingly diverse, it is vital to embrace cultural sensitivity. Understanding the imperatives — both ethical and business in nature — can help you better direct and promote positive practices. Indeed, knowing the nature of some key challenges empowers you to effectively address any hurdles ahead. Remember to approach the matter strategically. Create an employee journey in which cultural competence is a feature from the outset and provide resources designed to educate and support everyone equally. This takes additional focus and investment, but the positive outcomes ensure all workers can thrive.