18th April 2023
2023 Inspiring Workplaces Awards finalists for Australasia announced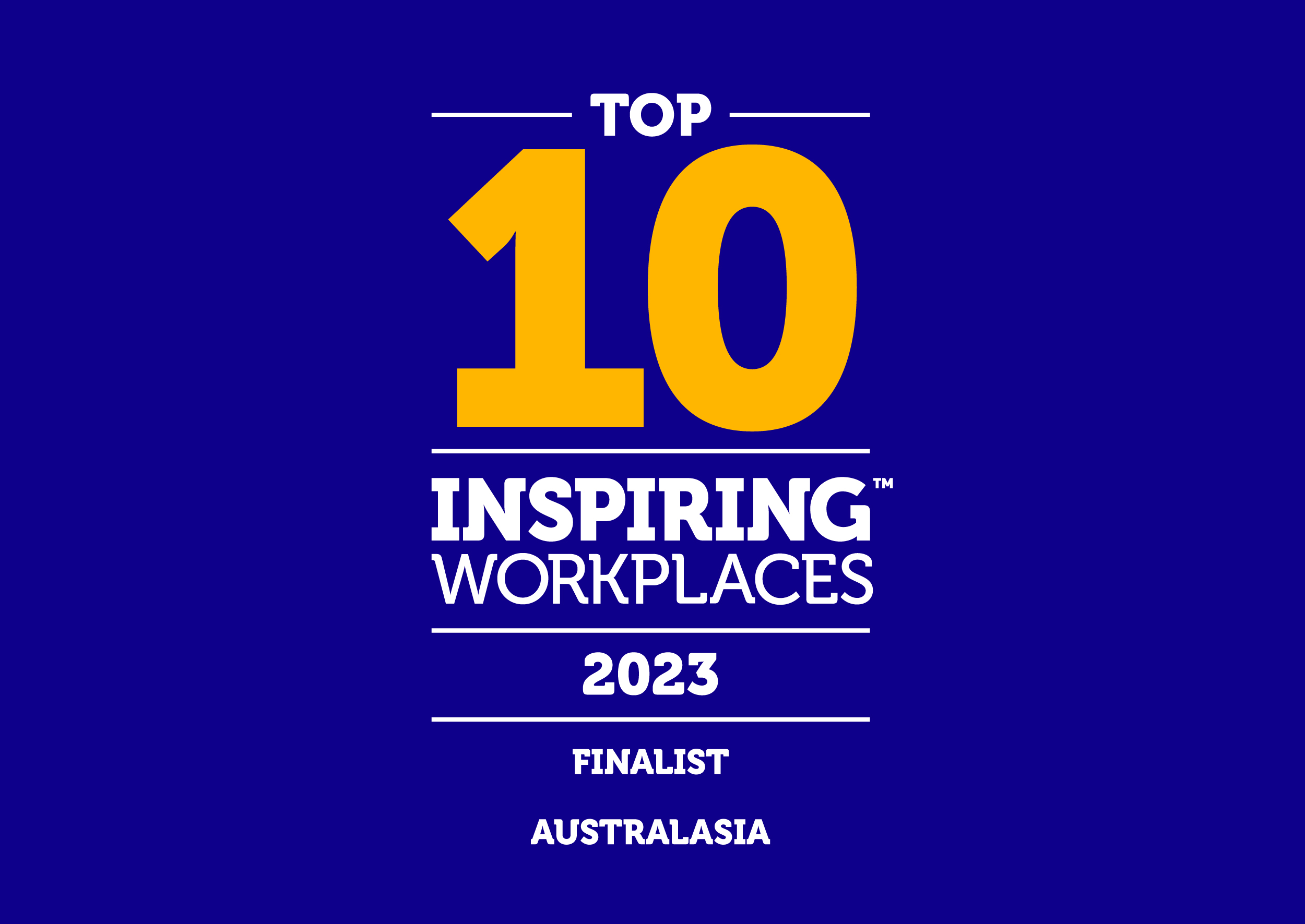 2023 Inspiring Workplaces Awards finalists for Australasia announced
Finalists announced for the Inspiring Workplaces Awards, 2023

Finalists include Enboarder, Gartner, LendLease, Rackspace, SilverChef and The Perth Mint

Winners will be announced at an Awards Celebration, at Hyatt Regency, Sydney on July 27, 2023
Sydney April 19, 2023 – The Inspiring Workplaces Group is delighted to unveil the exceptional finalists for the 2023 Inspiring Workplaces Awards in the Australasian region. 

"As the first year for these awards in Australasia, our independent judges have been very impressed by the calibre of submissions. Stating that 'it was inspiring to see the hard work being put into the people experience by these organisations'. We are eagerly looking forward to honouring and commending the people-first organisations that have distinguished themselves as inspiring workplaces," commented Matt Manners, founder of The Inspiring Workplaces Group.  
The Inspiring Workplaces Awards 2023 asked each organisation to complete the entry form consisting of six key elements. Elements it believes are fundamental to creating an Inspiring Workplace. They are:
Culture and Purpose

Leadership

Wellbeing

Inclusion & Diversity

Communication

Employee Experience
There will be special recognition awards for those that excel in the elements above.

We will be announcing an inaugural Top 10 Australasian Inspiring Workplaces list in  Sydney this July at an event not to be missed. 
The finalists have been decided by an independent panel of expert judges that have given their time and knowledge for free. 
Full list of finalists from The Australasian Inspiring Workplaces Awards 2023 (in alphabetical order):
Afea Care Services
BGIS
ConsenSys
DevOn
Diligent
Elm Professional Services
Enboarder
Gartner
Indosat Ooredoo Hutchison
Lendlease
PagerDuty
Rackspace Technology
SilverChef
SWIFT
The Perth Mint
The official Top 10 Inspiring Workplaces list, individual category winners, and all special recognition award winners will be announced at the Awards Celebration, at Hyatt Regency, 161 Sussex Street, Sydney on July 27th. Click here to book a table or tickets and for more information.
Register for 2024 Inspiring Workplaces
Want to have the chance of being named in The Top 50 Inspiring Workplaces across the world? Then register your interest here. We will open for entries this September.
Award Sponsorship
There are various opportunities for organisations to partner with Inspiring Workplaces on the night of the Awards Celebration. For more information please contact [email protected]
About Inspiring Workplaces – change the world
Inspiring Workplaces is the result of the merger between Employee Engagement Awards and the Employee Engagement Alliance. It is headquartered in the UK and operates in North America, Africa and Australasia. Inspiring Workplaces™ believes in recognising and shaping the new, forward-thinking organisations of the future. By shedding the light on these innovative workplaces, Inspiring Workplaces helps to encourage positive change in workplaces as well as provide a source of inspiration and education for those who seek it.
For more information on Inspiring Workplaces:
Matt Manners
+44 (0) 7799876473
[email protected]
www.inspiring-workplaces.com
Twitter/Instagram: @inspireworknow
LinkedIn Group/ Facebook: Inspiring Workplaces