26th September 2017
The Employee Engagement Awards Announces the complete 2017 #Engagement101 list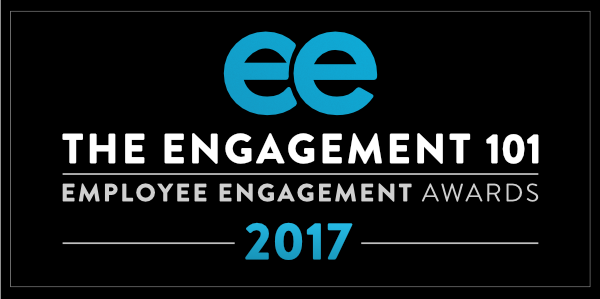 The Employee Engagement Awards today announces its final and complete 2017 #Engagement101 list. The top influencers & experts in the world of Employee Engagement.
The inaugural list was launched in January with 90 names with the final eleven to be determined via nominations and industry recommendations.
The list recognises people from all walks of business: the boardroom, HR, internal communications, finance, technology and entrepreneurs. Each one has made a significant contribution to the development of Employee Engagement.
Some inspire action, some educate, some recognise, and some have influence via social media. Some rip up the old and create new ways to engage people. But all of the 101 are passionate about Employee Engagement.
We have compiled this list with contributions from all around the globe. The #Engagement101 will be updated every year to take account of changes in the discipline and to recognise the people who have contributed something new.
Matt Manners, founder of The Employee Engagement Awards said, "I strive to shine the spotlight on the great work done and people that that are doing it. The innovative work that's improving the Employee Experience in and out of work.
"We created this initial list in 2017 as a starting point. We wanted to trigger people to go and look at the #Engagement101. We want them to research the 101, to follow them and to emulate them. Hopefully this will also inspire future members of #Engagement101 club."
Profiling the #Engagement101
Some of the 101 will be invited to speak at the various EE conferences around the world – a perfect opportunity to draw inspiration from their thinking and to meet them face-to-face.  Some will also be invited to judge the award entries in their region.
Throughout 2017 we have been adding biographies for each of the #Engagement101 and profiling/interviewing them through our newsletter and blog, the Engagement Zone. This will continue into 2018 and beyond.
Nominate for the 2018 list now
We've launched the #Engagement101 with just 90 Influencers because we knew that there will be other inspiring people who should be recognised and nominated.
That is why we are inviting people to send in their nominations now for the 2018 list, which will be published in its entirety next March. It could be a colleague, a mentor or a boss. Just complete the form on the website via this link – https://ee-awards.com/engagement-101/#
You can see the full list inaugural #Engagement101 List below – listed in alphabetical order.
#Engagement101 List – Founding Fellows
All information can be found at www.ee-awards.com