16th February 2021
Stories from an Inspiring Leader – Stephan Dolling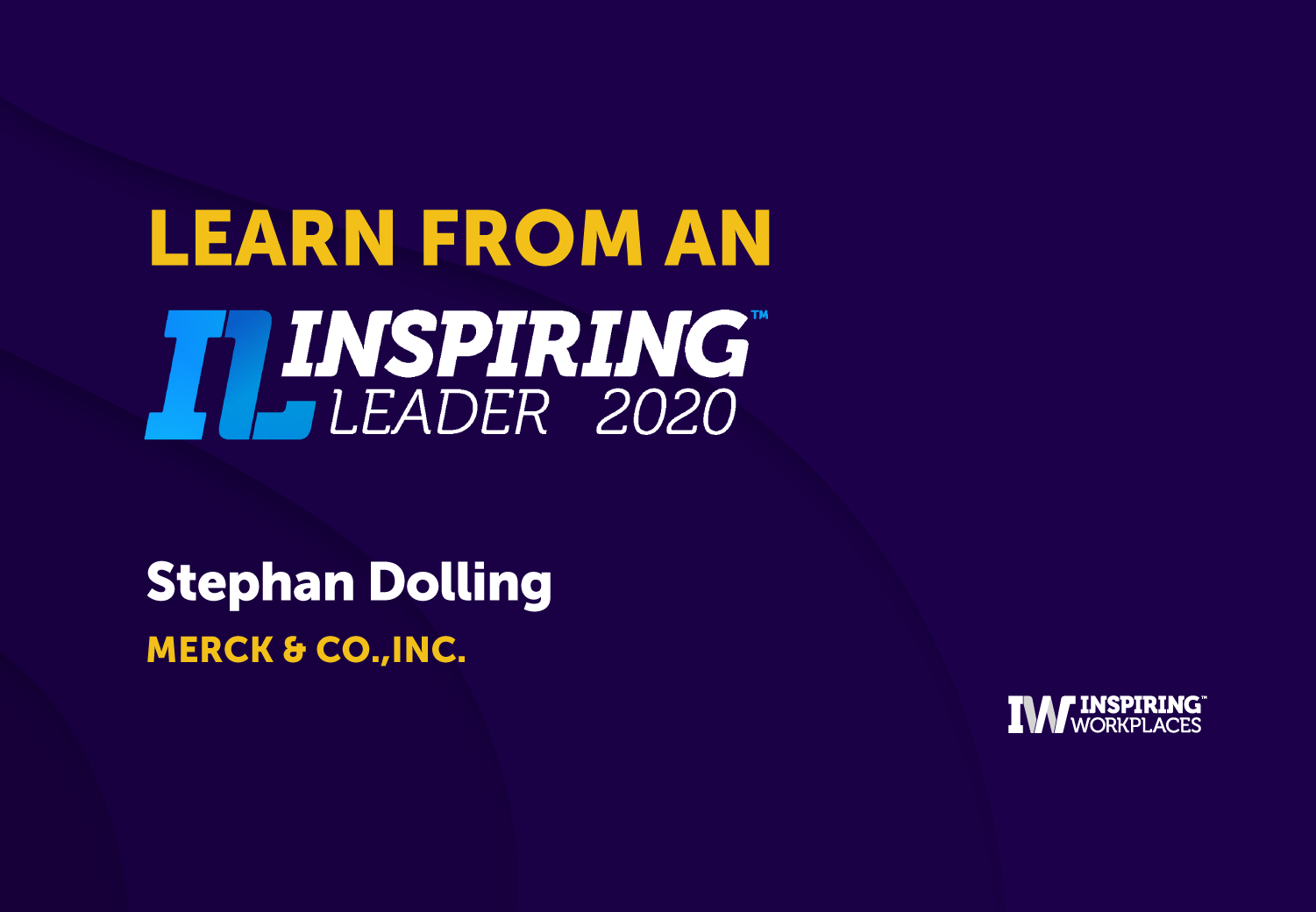 Stephan Dolling, Executive Director, Global Benefits & Wellbeing, Merck & Co., Inc.
With the global pandemic in 2020, Stephan Dolling went above and beyond to ensure that employees had the benefits and resources they needed. He attended daily COVID-19 meetings with leadership so he could stay abreast of what was happening around the globe and then translate his knowledge to actionable items.
Stephan wanted to ensure that every single employee was heard, and their feedback counted. He and his team implemented benefits at a faster speed than had ever been achieved at the company before, so groups greatly affected by the pandemic, such as caregivers, would have concierge-level service.
Due to the lockdown guidance in many states, caregivers were suddenly unable to access care for family members or visit parents who were experiencing ongoing or chronic conditions. Stephan wanted to provide a service that could do all the legwork, find care that was available and help keep families (even those who were scattered across the country) constantly updated and apprised of developments. As of December, 1,600 employees and their family members were provided assistance. But even in the midst of trying to provide for the needs of 28,000 U.S. employees, Stephan ensured that he always had time to listen to his direct reports, even outside of business hours, about their families, their own difficulties, and provide emotional support whenever possible. And because he didn't want anyone to feel at a loss when dealing with their own direct reports, he worked hard to help implement global mental health awareness training for managers, so all managers (and eventually employees) would be able to recognize the signs of mental health decline and know how to have a conversation to support one another.
Endorsement
"I have never met anyone as dedicated to doing the right thing as Stephan Dolling. He's not afraid to fight for what's right, even if that means changing the status quo. […] Whether it's transgender care or mental health support, Stephan goes above and beyond in all he does. He has given me hope in humanity and given me the strength to also fight the good fight. Stephan is the epitome of authenticity. And, as such, inspires me and his entire team to do better, be better and help others whenever possible. He is, in short, my own personal hero"
About Inspiring Leaders
The extract above is taken from the Inspiring Leaders 2020 initiative which recognised exceptional leaders during the Covid-19 pandemic. You can download the full eBook with all the leader stories here.
Inspiring Leaders was created as a vehicle to recognize people who stepped up to help individuals, teams and organizations navigate personal and business challenges, and make a contribution to make their business, their community and the world a better place.
Due to the success of IL 2020, we have brought it back in 2021. We are now open for nominations. For more information about how to enter Inspiring Leaders, dates and fees – click here.