16th February 2021
Stories from an Inspiring Leader – Paul Gaske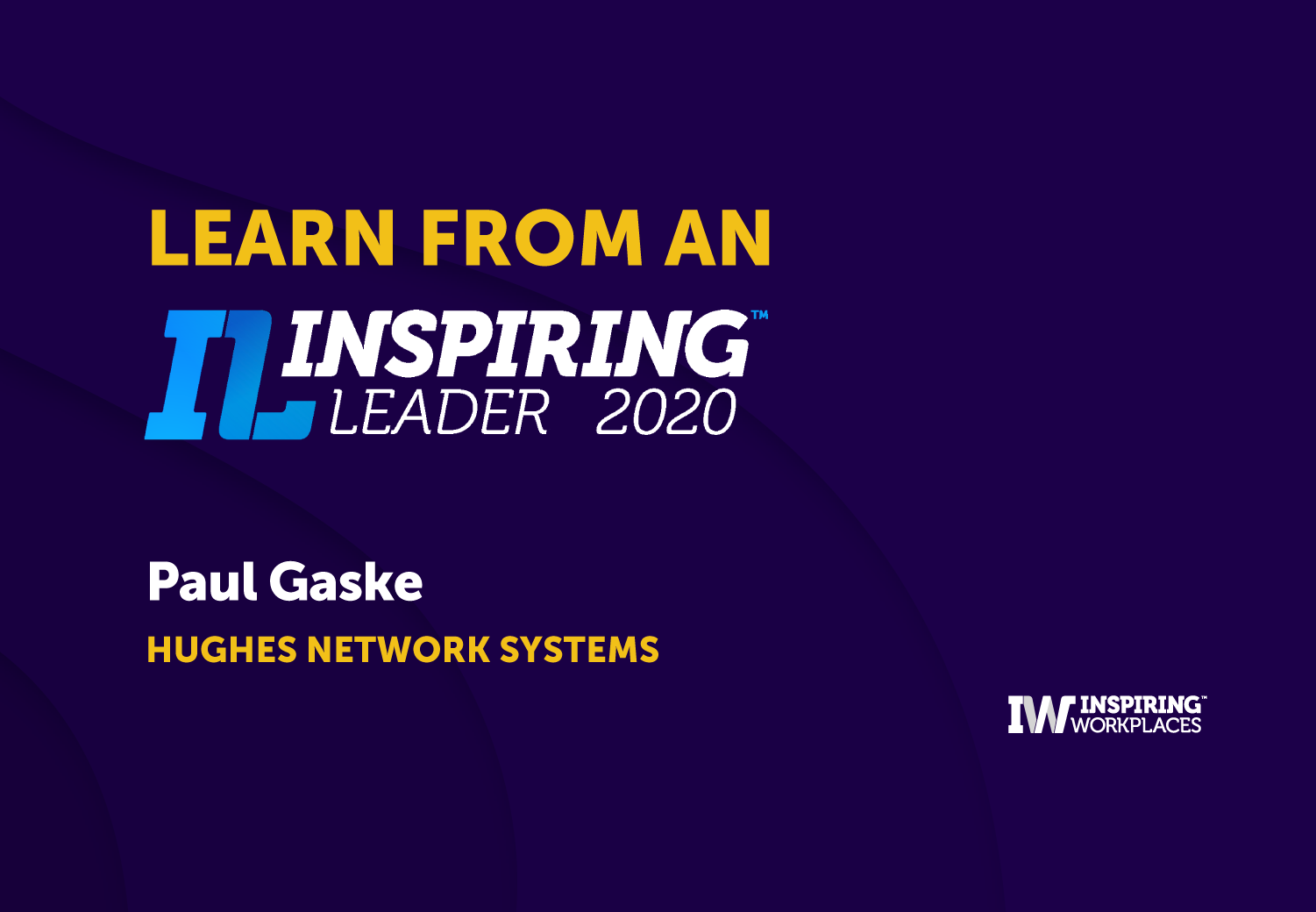 Paul Gaske, EVP, Hughes Network Systems
As an essential business, Hughes has had some employees coming into the offices throughout the pandemic. Even though he could work from home, Paul has been among the executives who have come into the office every day. This is especially notable as he leads the manufacturing team – one of the organizations that could not work from home, and had to adapt early to new policies and ways of working (taking their temperature before entering the building, wearing masks, socially distancing, etc.). Paul has adapted to these new measures, as well, leading by example. Throughout this time, Paul has remained connected and available, turning to phone calls, video chats, emails and direct messages to stay connected with his team.
Those who have been with Paul for the last several decades know that he has a history leading with strength and resilience. One colleague traveling with Paul on a business trip during the September 11 attacks recounts: "In the hours that followed, Paul's leadership and strength were most manifested. Paul's first priority was to ensure that all employees were safe; he was on one phone call after another, checking with the various company leaders, confirming the whereabouts and safety of anyone who was travelling that day. Once he confirmed that all employees were safe, Paul got on the phone with our business unit leaders to discuss logistics, product, materials flow and any possible business impact in the coming days and ideas to mitigate risks to the business.
Endorsement
"No other senior manager comes around to offices like Paul does to see how people are doing, to ask about them and their families, to ask if they need anything to get their job done. He's almost always the smartest guy in the room, but he lets his people do their job, learn from mistakes and helps them get to the next level. Even hosting these ''town hall' meetings during the pandemic including showing pictures of birthdays, camping trips, etc. is a way of keeping us all together as a team and motivated. It's not just about hitting numbers but treating people with respect and actually caring about them."
About Inspiring Leaders
The extract above is taken from the Inspiring Leaders 2020 initiative which recognised exceptional leaders during the Covid-19 pandemic. You can download the full eBook with all the leader stories here.
Inspiring Leaders was created as a vehicle to recognize people who stepped up to help individuals, teams and organizations navigate personal and business challenges, and make a contribution to make their business, their community and the world a better place.
Due to the success of IL 2020, we have brought it back in 2021. We are now open for nominations. For more information about how to enter Inspiring Leaders, dates and fees – click here.