16th February 2021
Stories from an Inspiring Leader – Joseph Dicianno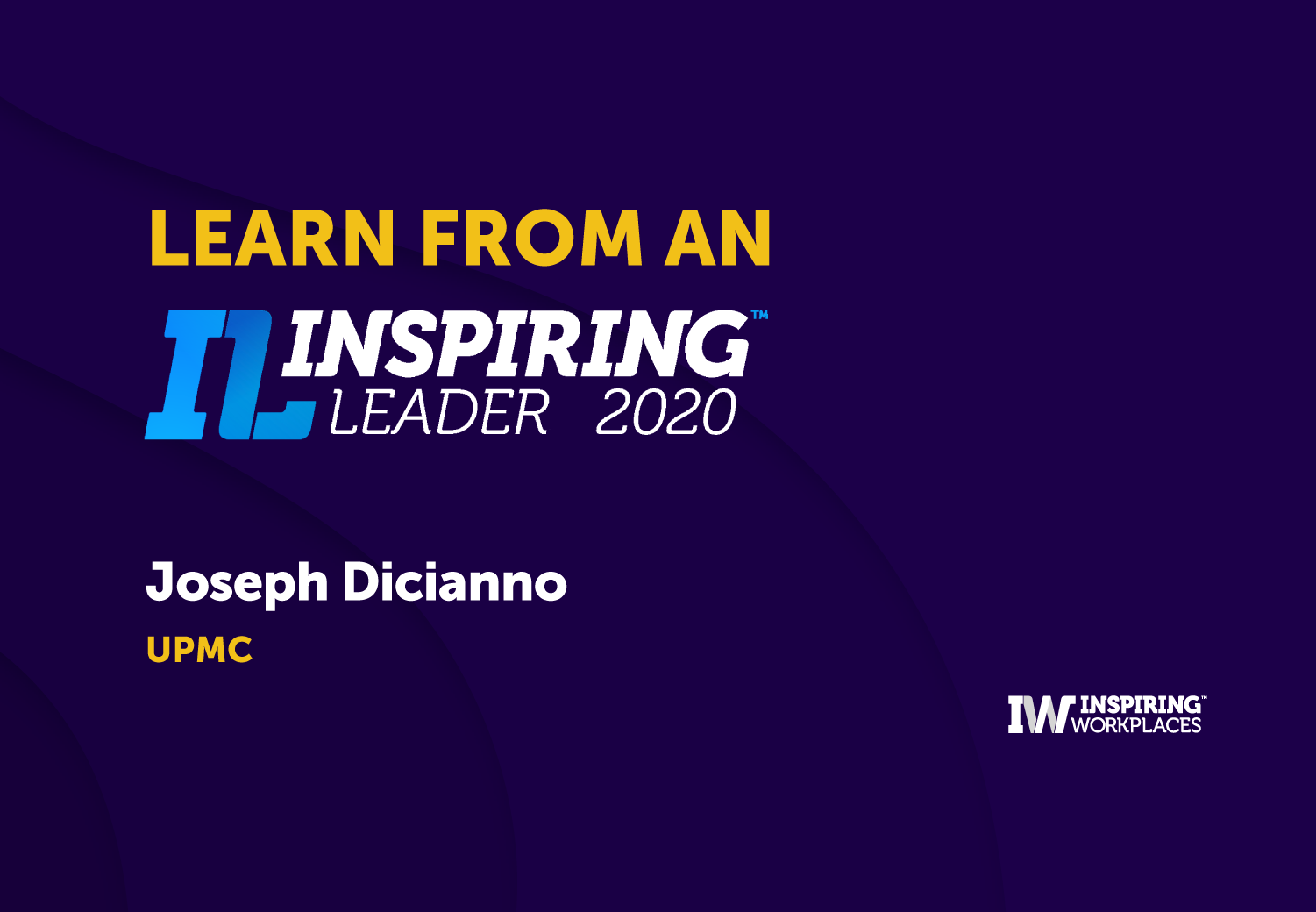 Joseph Dicianno, Manager, Talent Management & Organizational Development, UPMC
Joseph Dicianno has demonstrated humanity primarily through his honesty and transparency with his staff and colleagues. Especially during the major challenges experienced in 2020, these leadership qualities brought a greater sense of comfort and connection to his team. Joe has led by example in exercising authenticity during these difficult times. He realized and embraced that being 'human' as much more important than being 'professional'. By role modeling his humanity, he encouraged and trusted his team to exercise authenticity, too. He supported them in finding a work-life balance that satisfied their personal needs while also fulfilling organizational and job-related expectations.
Joe was the first person on our team that challenged our existing work practices so that the team could pivot successfully during the pandemic. He championed a more flexible approach to work. He also ensured that the team was successfully using the technological tools at their disposal to their fullest. He constantly put the health and well-being of our team at the center of every workplace decision. When interacting with his team, he frequently opened space for them to share their thoughts, fears, concerns, and feelings during these difficult times. As a leader, these conversations can be uncomfortable and elicit a whole host of emotions from staff. Joe did not shy away from these conversations, but instead, leaned in. The staff continue to feel that they can trust Joe to advocate for their safety and well-being in the broadest sense; physically, emotionally, and mentally.
Endorsement
"Joe has been honest and transparent about his experience with the challenges we have all faced throughout 2020 and beyond. This offered comfort and connection in a way that check-ins or offers of support cannot. [He] has frequently held space for us to share all our thoughts, fears, concerns, and feelings. […] Throughout 2020, we have trusted Joe to advocate for the safety and well-being of our team and our work, in addition to doing everything he can to protect us professionally, physically, emotionally, and mentally"
About Inspiring Leaders
The extract above is taken from the Inspiring Leaders 2020 initiative which recognised exceptional leaders during the Covid-19 pandemic. You can download the full eBook with all the leader stories here.
Inspiring Leaders was created as a vehicle to recognize people who stepped up to help individuals, teams and organizations navigate personal and business challenges, and make a contribution to make their business, their community and the world a better place.
Due to the success of IL 2020, we have brought it back in 2021. We are now open for nominations. For more information about how to enter Inspiring Leaders, dates and fees – click here.