11th April 2023
Spotlight on Singapore – A guide to implementing employee benefits technology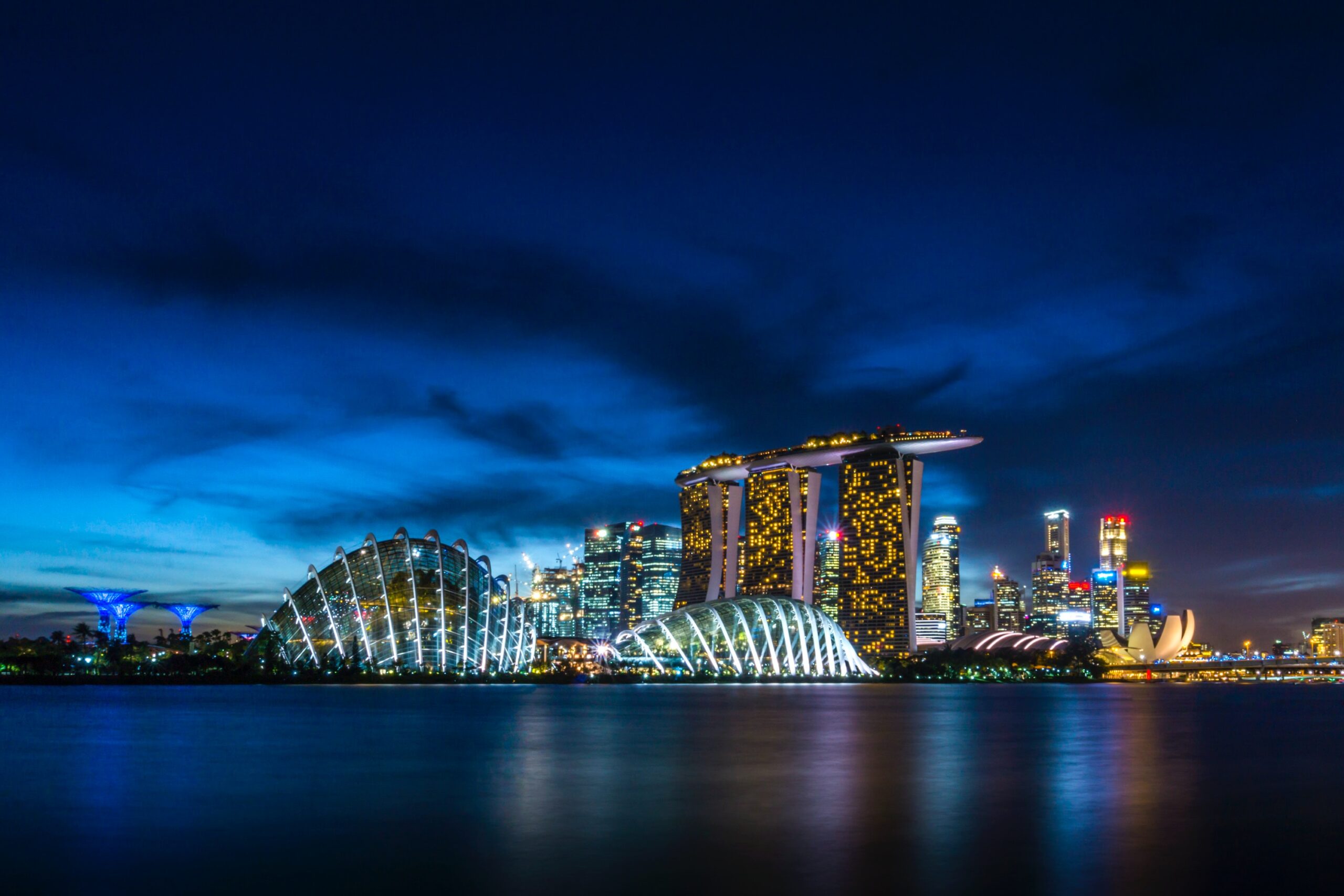 Author: Paul Andrews, Global Benefits Director, Benefex
Technology and flexibility go hand in hand when it comes to rolling out employee benefits in Asia. With a significant customer presence in Singapore, it's a location we know well…
Benefits are key to attracting and retaining talent in Singapore
Singapore has a particularly competitive talent market – which has become even more mobile following the pandemic. 64% of employees in Singapore say they are open to new opportunities, compared to 53% in the UK and 43% in the US (Benefex Great Expectations Research). Therefore it's an important location to get your benefits strategy on-point with a platform user experience that delivers on these growing employee expectations.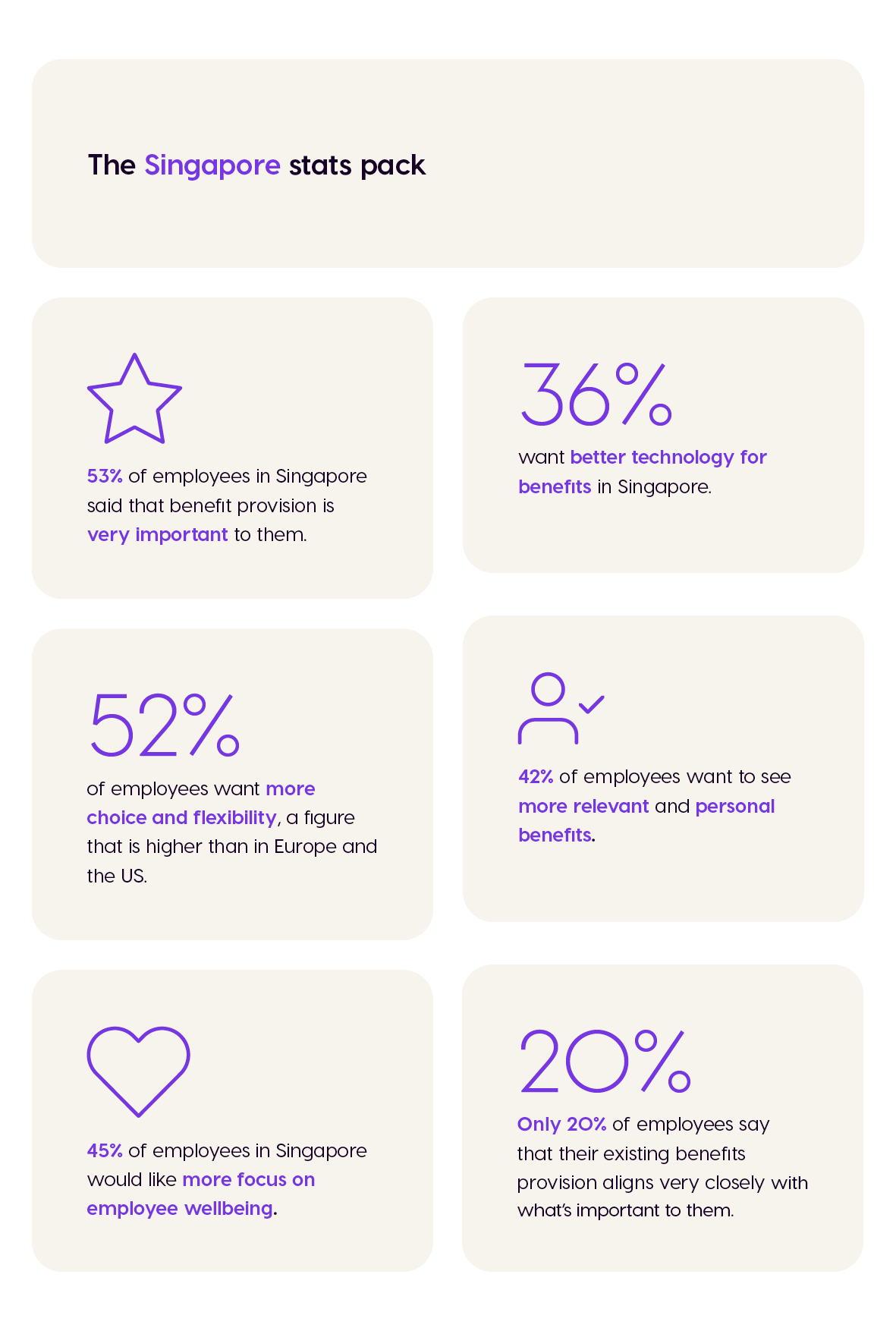 Overview of Singapore benefits
There are two key mandatory benefits in Singapore:
The Central Provident Fund (commonly known as the CPF in Singapore)
The CPF is the cornerstone of the comprehensive social security system that covers retirement and healthcare. It is mandatory, with payments deducted from both employer and employee. There is no flexibility on contribution levels – they are set depending on the employee's age and salary – and contribution rates can range from 5% to 37% of monthly wages. To supplement this, most companies offer medical insurance and life insurance. However, additional pension or retirement provision is less common.
Health Insurance
Although Singapore has a free public healthcare system for citizens and permanent residents, medical insurance is a very popular, and expected, benefit for employees. It's a requirement for Work Permit holders and usually it's jointly financed by employer and employee. Companies pay for core cover and employees have flexibility to purchase additional upgrades and add dependants, including their parents and/or parents-in-law, at their own cost. These upgrades include dental, lower deductibles and outpatient care, so there's a clear need for technology with a seamless user experience and good reporting to avoid accuracy problems and reduce administration.
Other popular benefits:
Outside the core medical risk and retirement benefits, some employers offer meal vouchers or travel/commuter allowances to help with day-to-day living costs, though these are not mandatory.
How to deliver flexibility that meets expectations
Although our research shows that over half of Singaporean employees (52%) want more choice and flexibility, delivering this can be a challenge because the local benefit offering tends to be limited. This issue becomes even more acute when considering the local competition for talent as well as growing expectations – 79% of employees in Singapore say their expectations of their employer have risen. To meet these expectations and give employees the flexibility to select the benefits that will work for them, many Benefex clients use spending accounts, for example, for wellbeing allowances or leisure allowances.
In Singapore, these are typically used for employees to spend on things like gym membership, sports equipment and health-related items not covered by their medical insurance plan, e.g. health screening, Chinese medicine, vision costs and health supplements. More recently, employers in Singapore have been extending their use to a broader range of leisure activities as part of a wider wellbeing solution.
Achieving success
With a growing need to offer flexibility to employees, Singapore is a great example of what can be achieved despite limited local benefit options and choices.
Our research highlighted that Singapore employees value choice, flexibility and a superb user experience highly. 90% of Singapore employees said they would like one place for all benefits, content and resources from their employer – a figure that was higher than in any other country, yet 54% said the technology they use at work lags behind the technology they use at home. Therefore, there's a golden opportunity for global reward and benefits leaders to enhance the employee experience in Singapore using benefits technology.
Going global with benefits
Wherever your people are located, an exceptional employee benefits experience is foundational to your ability to attract and motivate the very best people. We recently created an overview of the benefits landscape in 12 popular countries, including Singapore. In our Going global with benefits guide, we share learnings to help you navigate local benefits, reduce benefits administration, and deliver benefits flexibility. Download your copy here.
This article was originally published on the Benefex blog.