17th November 2023
On-demand video: Retaining our Gen Z workforce – from sherpas to the Spice Girls | Helene Williamson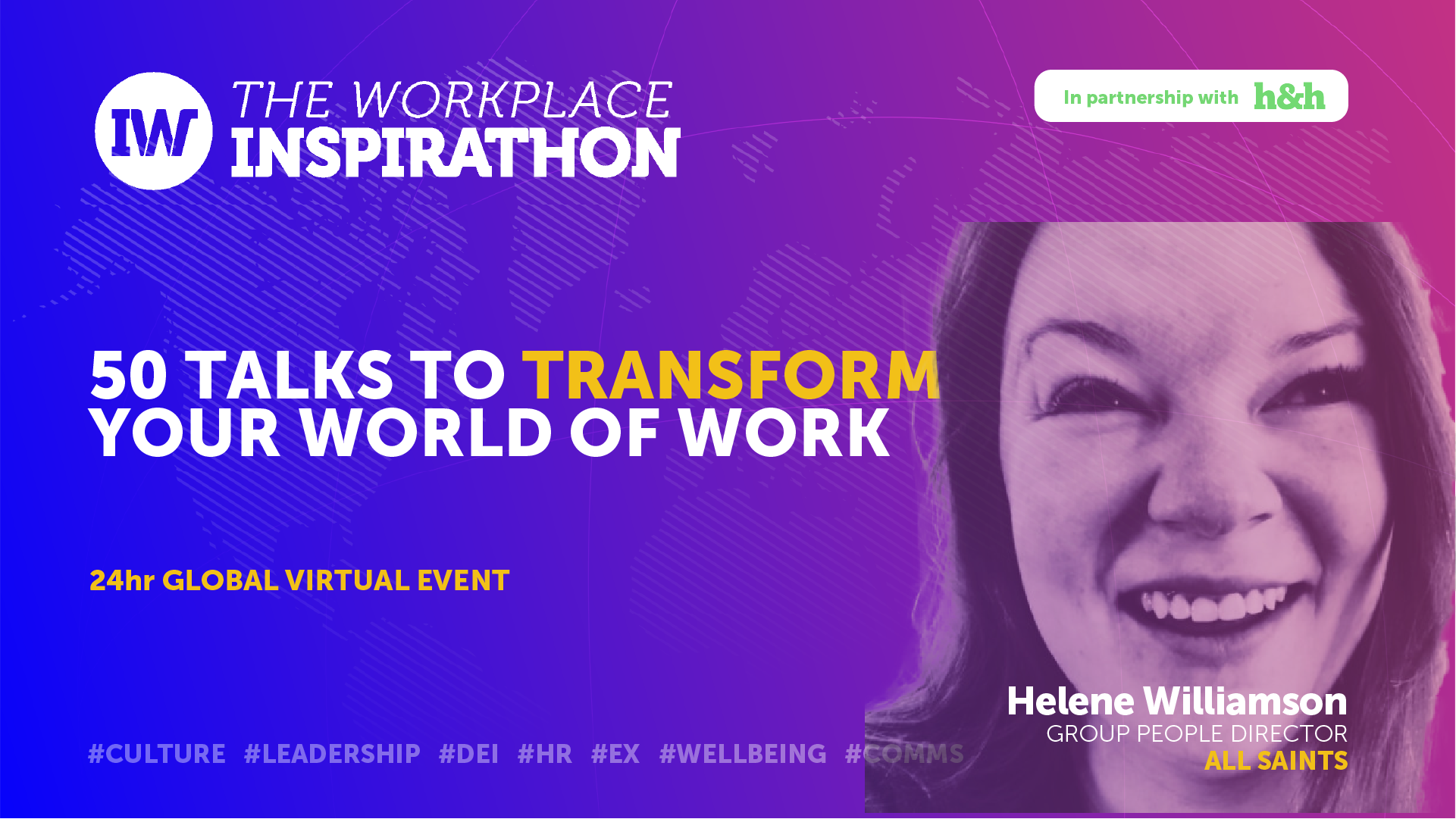 This talk was part of The Workplace Inspirathon. A 24 hour non-stop virtual journey through Australasia, Asia, EMEA and North America bringing exclusive insight, information and inspiration to inject into your workplace strategies.
Speaker: Helene Williamson, Global People and Culture Director at AllSaints
Title of talk: Retaining our Gen Z workforce – from sherpas to the Spice Girls
Region: UK & Europe
At global fashion retailer AllSaints, talent retention of a young workforce has been our biggest challenge. This session shares some of our learnings – from our key KPIs for success to what the Spice Girls can teach us about recruitment and diversity, and how we've amplified our CEO's values based approach to build an inspiring culture.
To view the full on-demand video, you need to be logged in as Inspirer. Once logged in, the video will appear below.