11th February 2021
On Demand Video: Building a world-class remote culture | Robert Glazer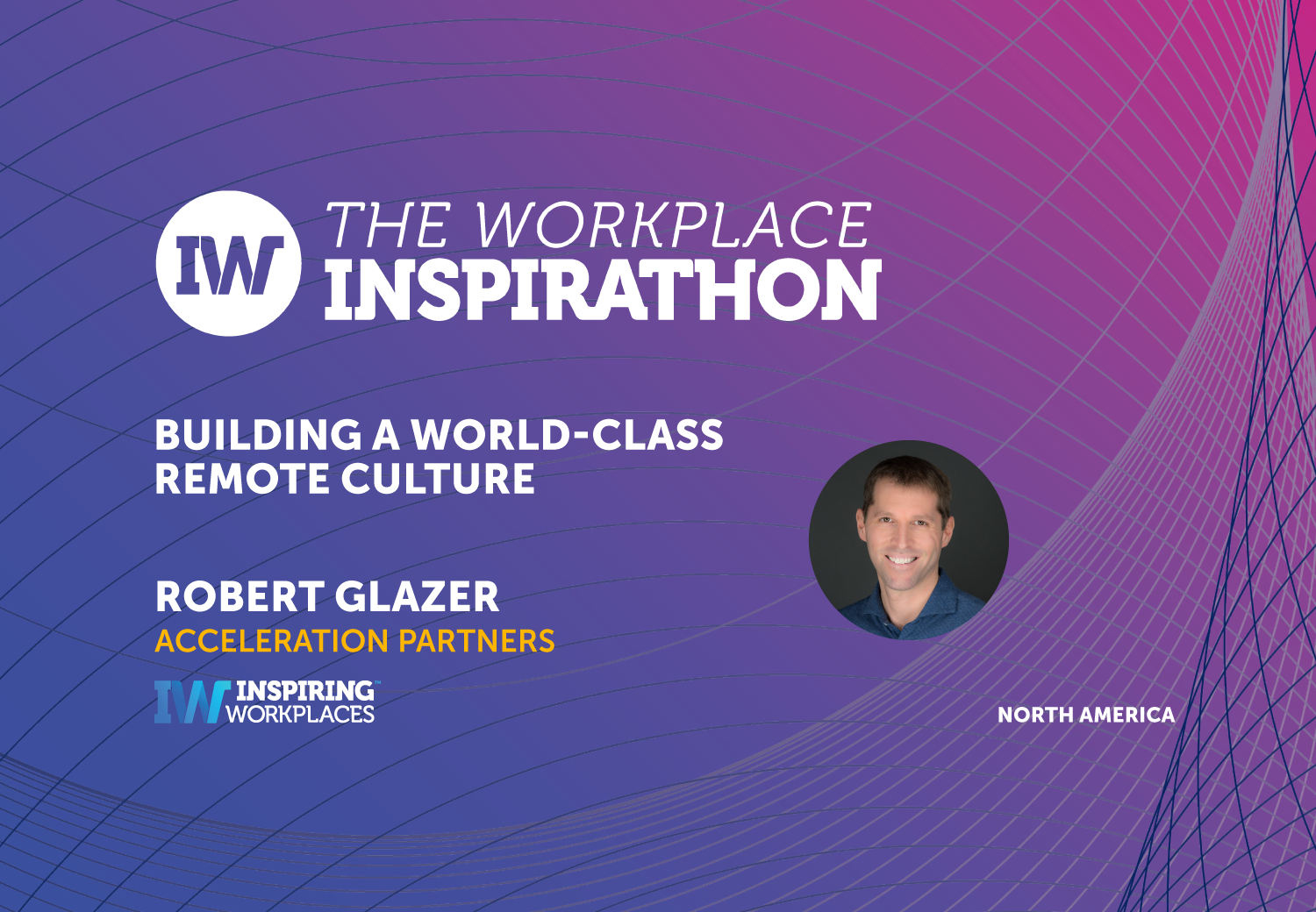 This talk was part of The Workplace Inspiration. A 24 hour non-stop virtual journey through Australasia, Asia, EMEA and North America bringing exclusive insight, information and inspiration to inject into your workplace strategies.
Title of talk: Building a world-class remote culture
Region: North America
Key takeaways from this Workplace Inspirathon session are:
The 5 qualities of a great culture and the steps to building them

How to thrive in the remote workplace

The opportunities remote work offers employers, managers and leaders
More about Robert
Robert is an Entrepreneur, Best-Selling Author and Speaker. He was twice named to Glassdoor's list of Top Small & Medium Companies CEO's and is a columnist for Entrepreneur, Forbes, Thrive Global and Inc. writing on topics ranging from performance marketing, and entrepreneurship to company culture, capacity building, hiring and leadership.
To view the