13th September 2022
Why We Need to Keep Talking About Wellbeing in the Workplace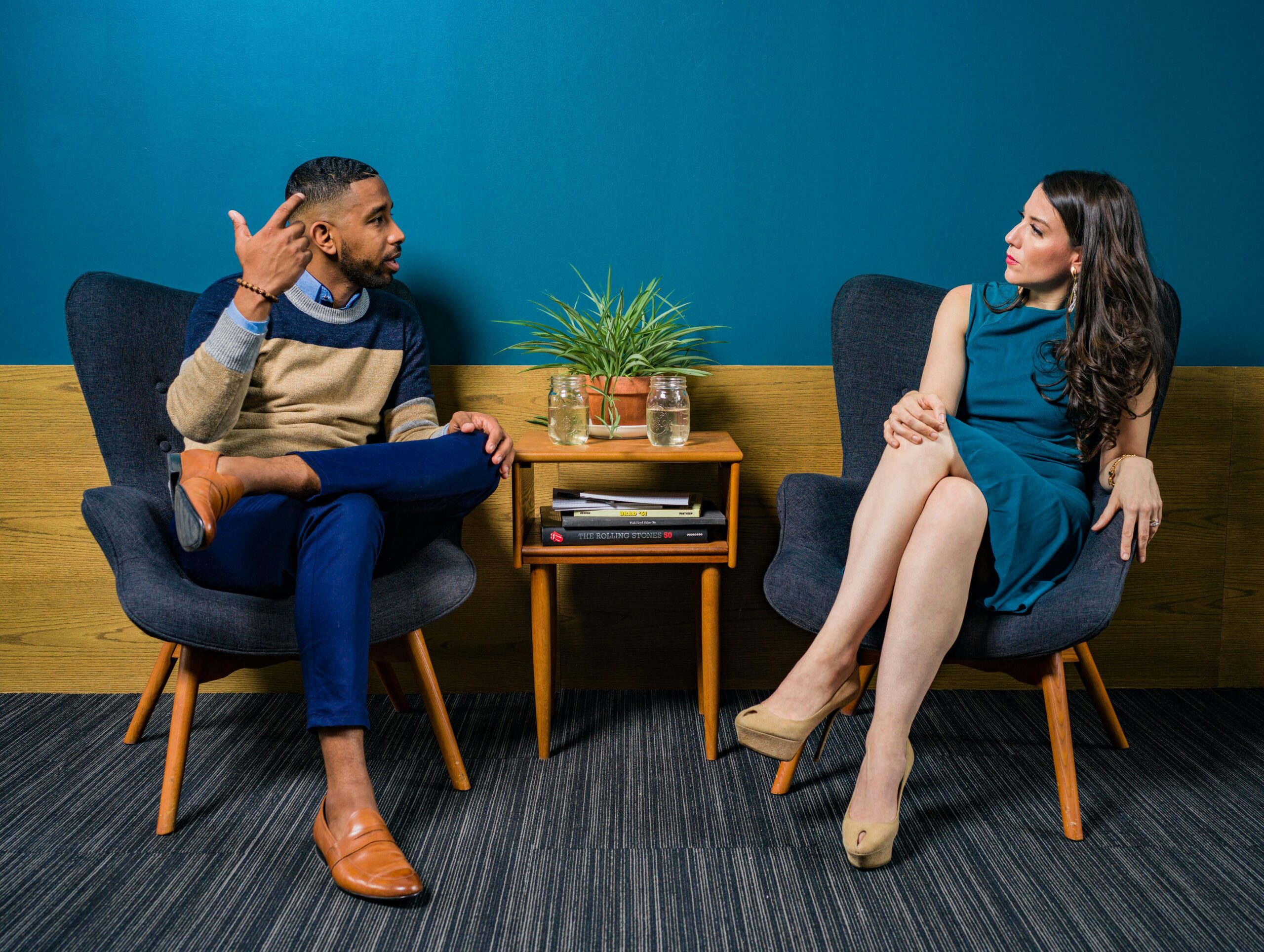 The pandemic era has seen an unprecedented proliferation of mental health concerns.
In a study by The Red Cross, over half of all respondents, from across 7 continents, said that the pandemic has negatively impacted their mental health.
And in the US, the Census Bureau found that employees suffering from depression and anxiety disorders increased from 36% to 42% between August 2020 and February 2021.
As a result, many organizations have stepped up their support by introducing various programs such as:
Increased holiday allowance
Mental Health training for leaders
Holistic health programs, like Yoga and Meditation
And there is evidence suggests that progress is being made:
Yet despite this, a great deal of employee's remain reluctant to speak up for various reasons including a fear of judgement by their peers and the potential impact upon future career opportunities.
So, while we have come a long way, conversations around wellbeing must continue if we are to avoid a second pandemic of mental health issues.
For more study-based data around the silent stigma of wellbeing in the workplace, check out this brilliant article from BBC.com by Megan Carnegie.
From the article:
Dislodging stigma?
There has been some indication of positive movement, however. Some data shows stigma could be changing somewhat: in Mind Share Partners' 2021 study, 58% of study respondents were willing to hire or work with someone with a mental-health condition, which is 26% more than in 2019 (46%). Paula Allen, global leader and senior vice-president of research and total wellbeing at LifeWorks, believes one of the best things that came from the pandemic was that no-one could ignore their own vulnerability and that of the people around them. "We had a bit more empathy at the start of it," she says. "But that empathy was not fully sustained, and empathy alone is not enough to dislodge this kind of stigma."
Stigma around mental health is so hard to dispel, Allen explains, partly because of a general lack of understanding around the issue. "Since knowledge about how the brain works remains low, we still have assumptions about mental health, and these show up more significantly at work," she says. Behavioural norms which teach people affected by mental health issues to push through are also a factor, she adds. "Older behaviours are hard to change, and our society has a tendency to value struggling through; it makes no sense but it is our pattern – and it needs to change."
There are two different yet interlinked barriers to breach: the first is employer stigma towards workers with mental health issues, and the second is internalised stigma among workers with mental health issues that prevents them from speaking up. We may have made progress with the first, but many people still feel shame around their own mental health issues. Allen notes that this same barrier existed with cancer, but when the knowledge level and cultural attitudes changed, internalised stigmas also lessened.
She believes the same must happen for mental health; companies need to address both the gaps in knowledge and the fears related to having mental health issues, as well as assumptions about their impact on a person's ability to work. "It's about on-going communication, training and organisational practices that help people feel safe and believe they will not be penalised or isolated for ups, downs or even significant issues with their mental health."
More steps can be taken to build on progress made during the pandemic. Greenwood believes employers must focus on normalising the full spectrum of psychological issues. "To push the needle forward, folks with chronic conditions need to feel they're able to talk without judgement," says Greenwood. Leaders coming forward with their own struggles can help, she says, showing people who deal with these conditions are still highly functional and successful.
Resources and communication regarding mental health are key, as is flexibility and workplace mental health training. Currently, only 43% of companies (down from 51% last year) specifically train line managers to support staff with mental ill health, according to the Chartered Institute of Personnel Development. The same data shows employees realise employers haven't put adequate support mechanisms in place: although 77% of workers say their organisations actively promote good mental wellbeing, only half say companies effectively identify and manage struggling employees. Managers must be appropriately trained to spot, address and engage with struggling workers, and help them find the help they need within the company-wide provision, which can often be a labyrinth to navigate. In turn, this degree of constructive care and signposting would likely increase the use of EAPs.
All this, however, will take work, since change needs to happen at the top, says Naeema Pasha, EMEA director of behavioural science at the digital coaching platform CoachHub. "All the constituent parts of workplace wellbeing, destigmatisation included, must be integrated at an executive-strategy level, and be a collective priority, not one that sits purely with HR teams," she says.
Broader social change will likely play a role in bolstering employer engagement and best practices on mental health. Outside the workplace, conversations about mental health have been unlocked in the wake of the pandemic. Plus, as Gen Z enters the workforce, their openness-by-default might have a trickle-up effect. As the group most comfortable with expressing wellness struggles, they can influence what's normal and appropriate in workplace conversations. "Although every generation has things they can teach other generations, the younger generation has more than a role in changing the dialogue around mental health – they have a responsibility," says Allen.
For now, though, as stigma is still omnipresent, workers may unfortunately be right to feel nervous about disclosing mental-health issues. "Ironically, we've heard from employees that the burden of trying to hide a mental health challenge can be even greater than experiencing the challenge itself," says Greenwood. "That's why normalising mental health is so important – even if someone never talks about their experiences at work, they can still feel accepted and not isolated."
The pandemic continues to evolve, as do its mental health outcomes, but there's so much more to be done in both the workplace and wider society in the framing, discussing and judgement of all aspects of mental health. With the pandemic demonstrating the sort of change possible within a short timeframe, an even greater positive evolution could gradually increase the number of people willing to speak up and find the support they need.
Read the full article, here.
Are you an inspiring leader? Do you know an inspiring leader? Then register here for Inspiring Leaders 2022.
And for more articles on Wellbeing, Culture, and Experience & Engagement be sure to visit the Inspiring Workplaces website.
Join our community here, for free.