28th May 2021
Inspire Club Podcast: EP #17 – Beth Collier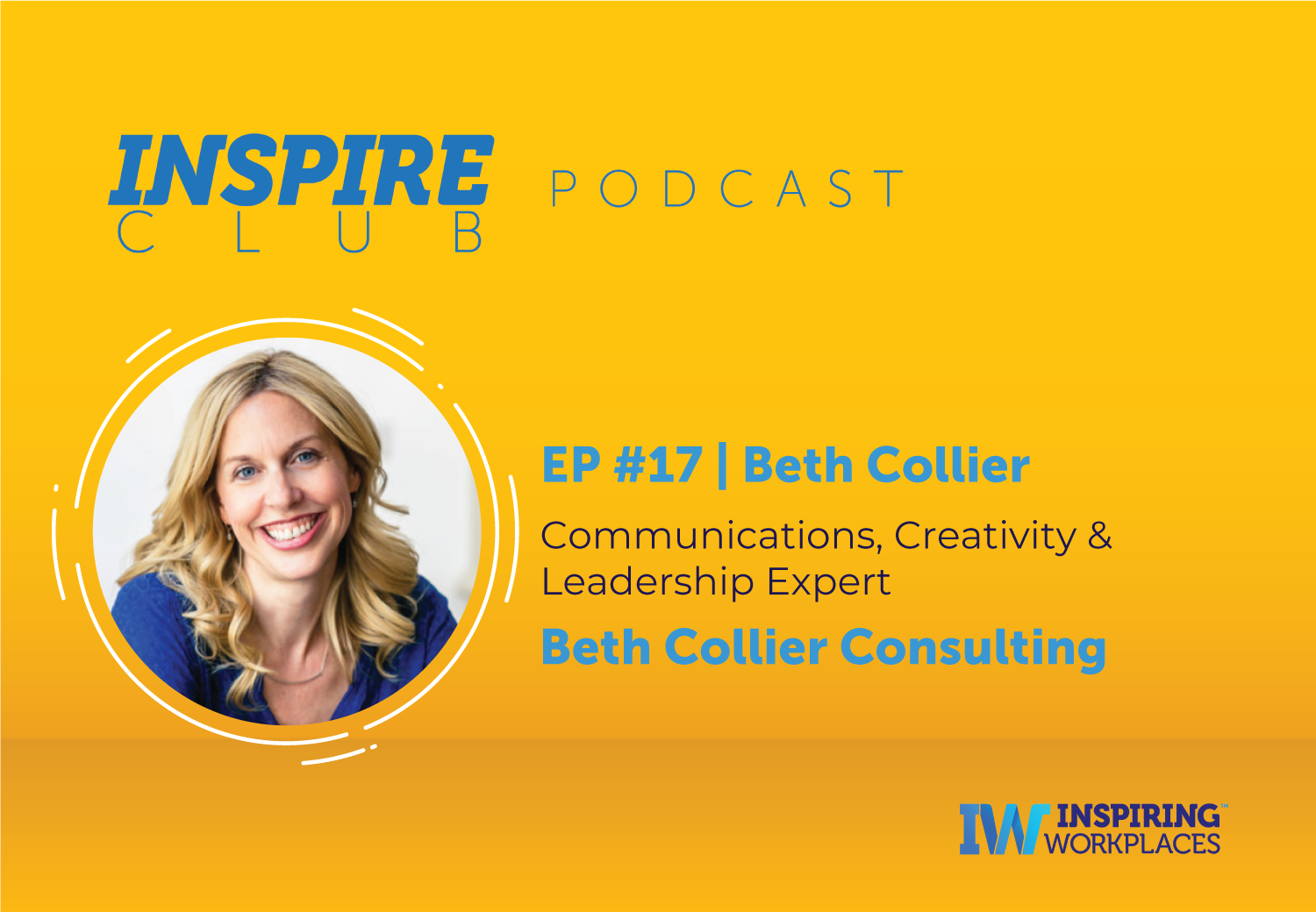 ABOUT THIS PODCAST
In this episode we talk with Beth Collier, Communications, Creativity & Leadership Expert at Beth Collier Consulting.
Beth has had more than 15 years of experience helping individuals and companies improve their communication and leadership – from executive communication and massive transformation programs to everyday business writing and presentations. She has also worked closely and delivered programs for people at all levels – from senior executives and leaders to graduates.
In her chat with Matt, Beth details her experiences working in the television industry, why she believes everyone has a creative side and why it is important to have courage to help express your creativity.
We hope you enjoy it.