13th May 2021
Inspire Club Podcast: EP #16 – David Beeney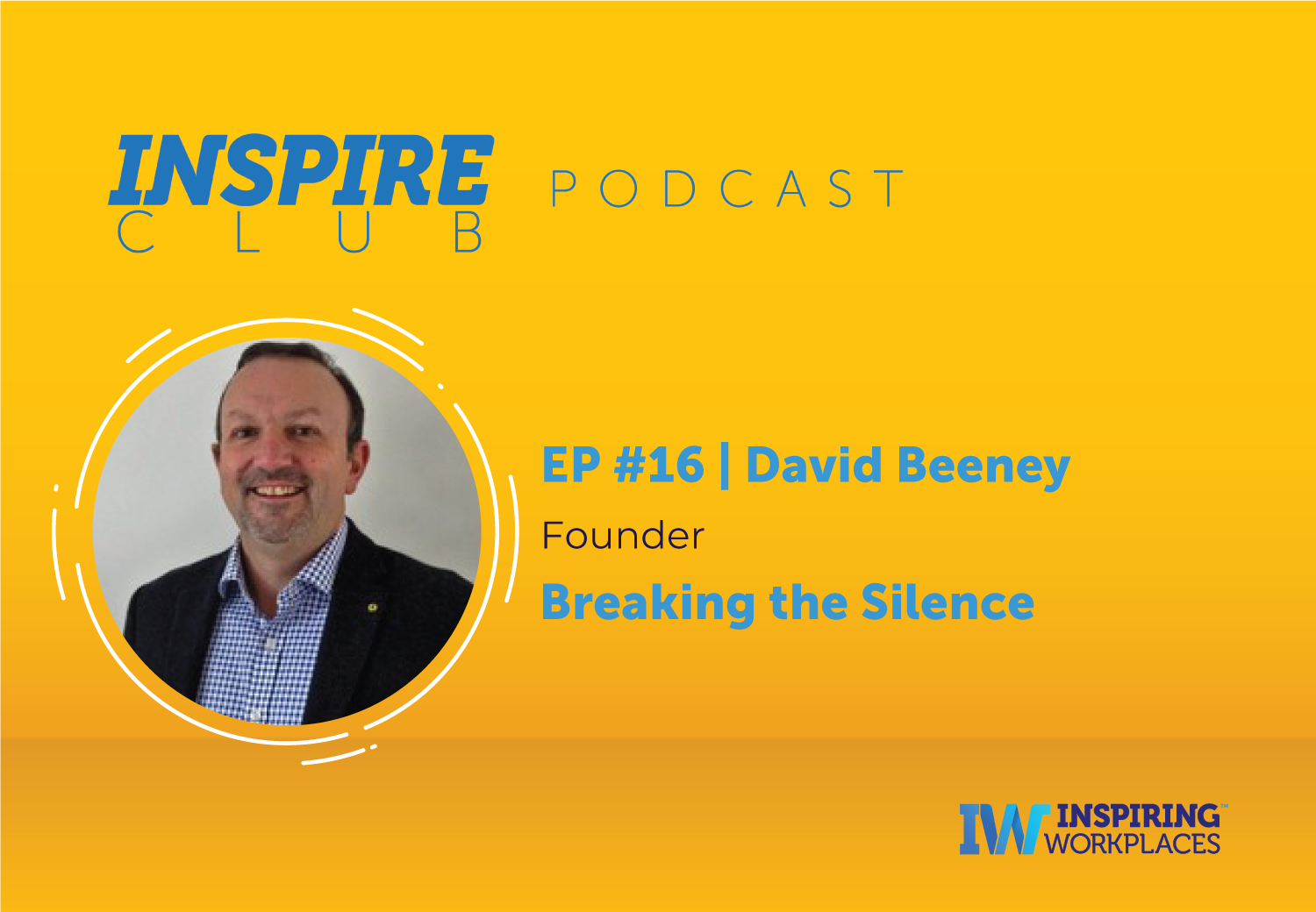 ABOUT THIS PODCAST
In this episode we talk with David Beeney, Founder of Breaking the Silence.
As it is Mental Health Awareness Week here in the UK, David is the perfect guest to address the issues of workplace mental health.
As one of the leading voices on Mental Health in the workplace, David has had experience working in media and news publishing. During his time in work, he had been afraid to let his organisation know of his mental health struggles but now, with Breaking the Silence, David now works around the world to bring mental health and wellbeing strategies to organisations as well as helping to reduce the stigma of mental health at work.
In his chat with Ruth, David highlights the importance of learning more about your employees (talk about Stacey's dog!), why addressing mental health leads to improved business results and what song he is looking forward to playing at his wedding.
We hope you enjoy it.