25th March 2021
Inspire Club Podcast: EP #13 – Emma Bridger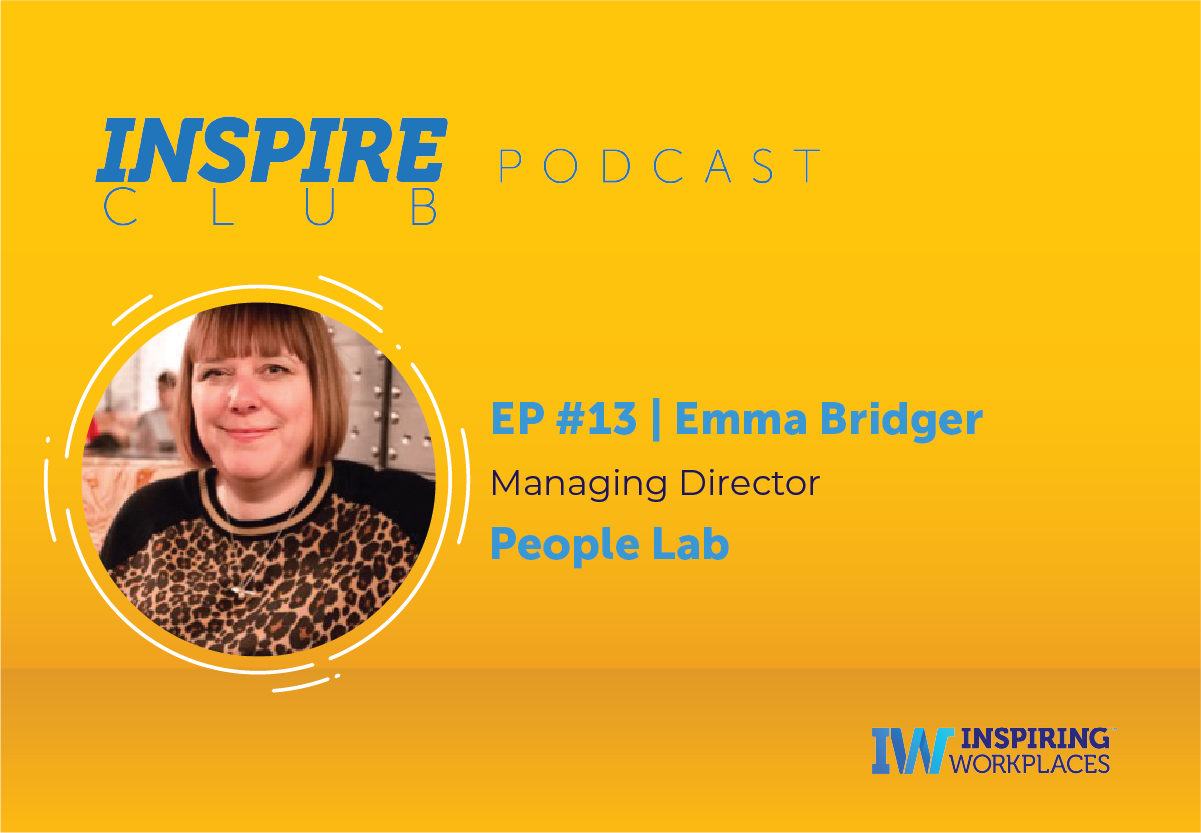 ABOUT THIS PODCAST
In this episode we talk with Emma Bridger, Founder & Managing Director at People Lab
As one of the leading employee engagement experts, Emma is passionate in helping organisations design and create great experiences which help people truly be their best. As a previous lecturer in Psychology & Behaviour Change, Emma has combined her knowledge of Behaviour Change with her experience at companies such as EDF, RSA & E.ON to provide some amazing change.
In her chat with Ruth, Emma highlights the importance of wellbeing and how we should not look at it as something to fix but to strengthen for. On the personal side, we find out about Emma's love for music and what instrument she played in her band.
We hope you enjoy it.