08th March 2021
Inspire Club Podcast: EP #11 – Jane Roques-Shaw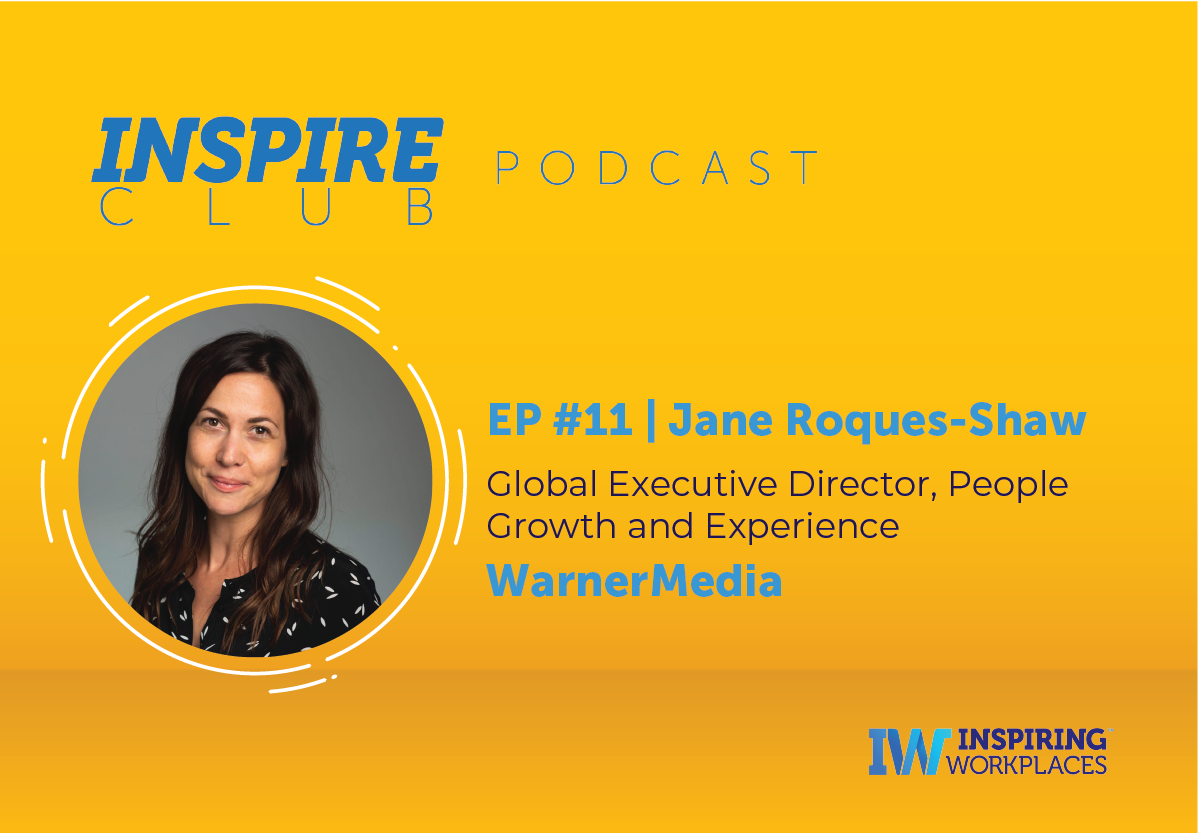 ABOUT THIS PODCAST
In this episode we talk with Jane Roques-Shaw, Global Executive Director, People Growth and Experience at WarnerMedia.
With extensive knowledge and experience in HR, communications and culture, Jane works to improve the employee experience. In her role at WarnerMedia, Jane is responsible for creating and curating the opportunities and environment for our employees to learn and develop.
In her chat with Ruth, Jane discusses how to be in service of employees, why its important to let your guard down and say yes to everything as well as why she loves to travel in order to wind down.
We hope you enjoy it.
HR departments are responsible for developing tasks that have an impact in many areas of the organization, in order to be able to carry out these developments professionals need to be constantly informed about the latest practices with the right Human Resources training.