24th May 2021
How to return to the workplace (or not) – in a post covid world – Jenni Field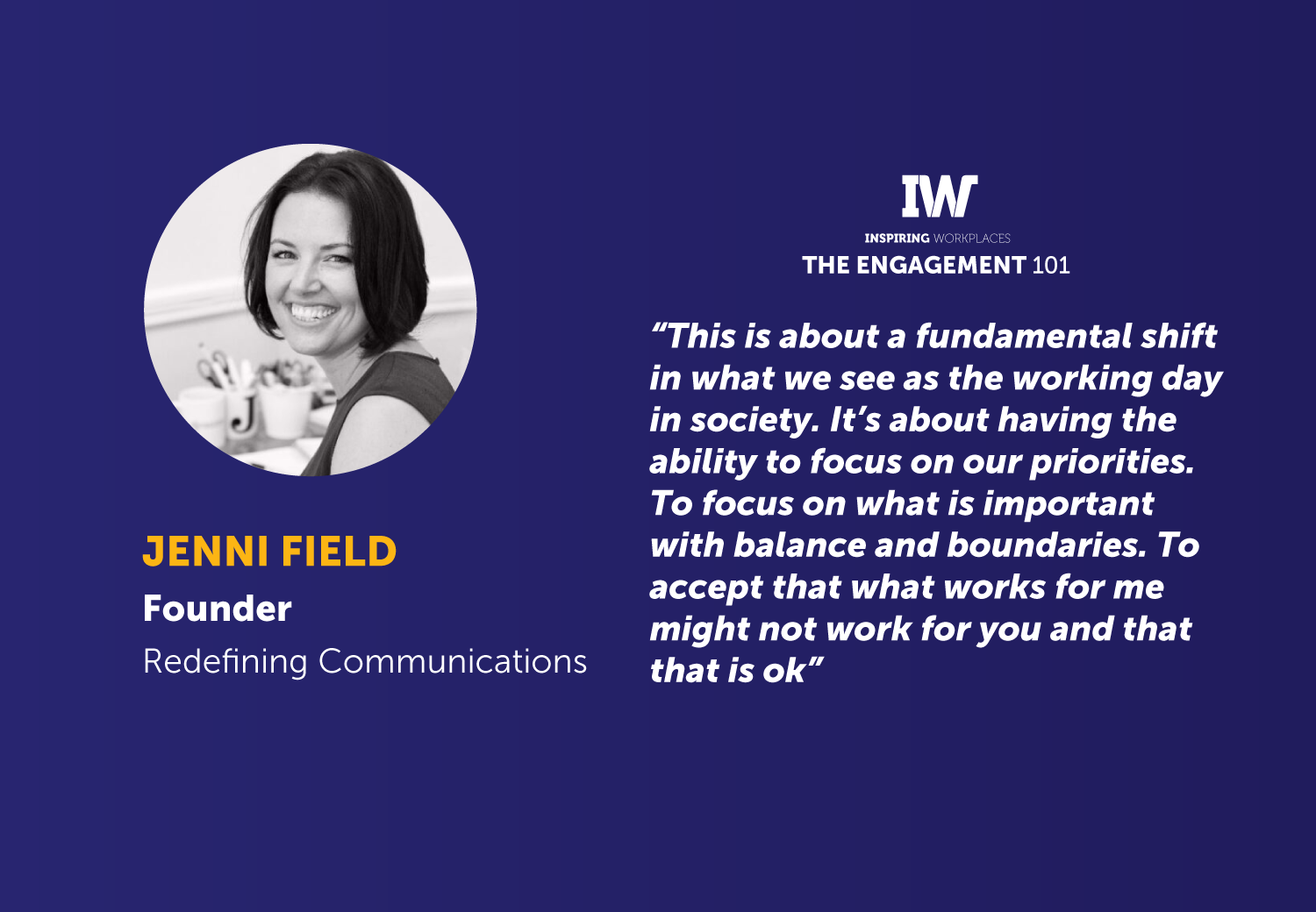 This snippet is part of our Ebook How to return to the workplace (or not) – in a post covid world.  Advice and suggestions from our Top 101 influencers. You can download the full eBook with all the advice here.
---
Jenni Field, Founder, Redefining Communications
Hybrid isn't new. People have been working flexibly for years and there are millions of workers who serve on a  frontline and don't have the option about where they can work.
Rather than getting caught up in the latest buzzword of hybrid organisations, can we focus instead of the need for flexibility. Flexibility that reflects the reality of life today. A way of working that engenders trust and operates on an adult to adult basis. Now is the time to focus on the output of the work, not where and when it is being done.
This is about a fundamental shift in what we see as the working day in society. It's about having the ability to focus on our priorities. To focus on what is important with balance and boundaries. To accept that what works for me might not work for you and that that is ok.
But people are struggling. They are struggling because this is almost an imposed culture change. It's not about the booking system for desks or the categories you fall into. It's a fundamental shift for the organisation and how it works.
My advice – freedom within a framework. This has to be flexible so putting rigid processes around it isn't going to enable the flexibility that is needed. 'We would like you in the office more than you are not' can be a simple message. Equip managers to have conversations with their teams if they don't know how because this is individual. The context collapse that we have all experienced in the last 15 months doesn't go away because we can now go back into the office. People need to adapt to a different way of life now the mesh of work and home has come together.
Forget the buzzwords, and look at the rhythm of the organisation and what you need to do to ensure your people can thrive.