16th March 2023
2023 Inspiring Workplaces Awards finalists for North America announced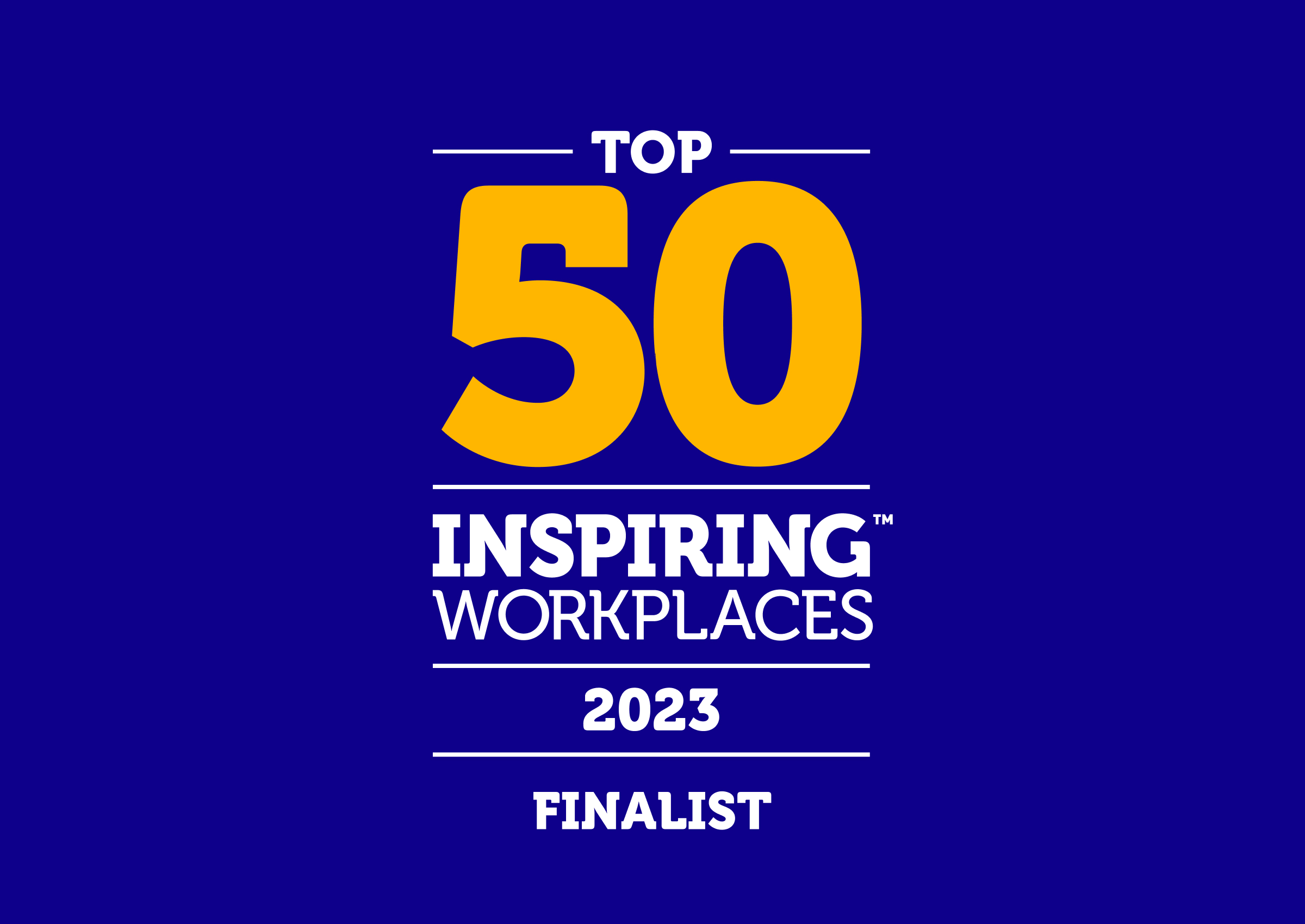 2023 Inspiring Workplaces Awards finalists for North America announced
Finalists announced for the Inspiring Workplaces Awards, 2023

Finalists include

AllSaints, Anheuser-Busch, Experian, Federal Reserve Bank of NY, Union Pacific and Verizon.

Winners will be announced at an Awards Ceremony at 110 North Wacker, Chicago on June 7th.
NYC March 16, 2023 – The Inspiring Workplaces Group is delighted to unveil the exceptional finalists for the 2023 Inspiring Workplaces Awards in the North American region.

"The calibre of submissions this year has been truly remarkable. We are eagerly looking forward to honouring and commending the people-first organisations that have  distinguished themselves as inspiring workplaces," commented Matt Manners, founder of The Inspiring Workplaces Group.  
The Inspiring Workplaces Awards 2023 asked each organisation to complete the entry form consisting of six key elements. Elements it believes are fundamental to creating an Inspiring Workplace. They are:
Culture and Purpose

Leadership

Wellbeing

Inclusion & Diversity

Communication

Employee Experience
There will be special recognition awards for those that excel in the elements above.

Organisations entered a category defined by how many people are within the business. The Top 3 in each of these categories will be announced at the Awards Celebration. 
The finalists have been decided by an independent panel of expert judges that have given their time and knowledge for free. 
Full list of finalists from The North American Inspiring Workplaces Awards 2023 (in alphabetical order):
2U, Inc
Acceleration Partners
ActBlue
AllSaints
AMMD, LLC
Anheuser-Busch
Applauz Inc
Arity
Avail Car Sharing
Bitwise Industries
Breaktime Media
Briteweb
Broadvoice
CAI
Calix
Clairity
Concentrix
CooperCompanies
Creyos
Dairy Farmers of America
Diligent
Evidation Health
Experian
Express
Federal Reserve Bank of NY
Fusion Homes
Hotspex
IGS Energy
iQmetrix Software Development Corp
ISAAC Instruments
Jackson Healthcare
Jerry
Jobber
Kroger
Ledcor Group of Companies
Lexum
Maple (getmaple.ca)
Marqeta
Milk and Honey PR
Moniker Partners
Navvis
O'Reilly Media
Ocean State Job Lot
ORTEC Int. USA, Inc.
PagerDuty
Paystone
PepsiCo Beverages North America
Plum
PointClickCare
Pumpkin
Rackspace Technology
Rankings.io
Reward Getaway
Roma Moulding Inc
Royal Ambulance
Sentinel Technologies
Skai
Standing Partnership
Stanton House Inc
Tata Consultancy Services
TheMathCompany
Thomas Thor US LLC
Too Good To Go Canada
TriWest Healthcare Alliance
Uberflip
Union Pacific
US Patent and Trademark Office
Valor
Verizon
Vital Farms
We Are Rosie
Workhuman
WorkTango
World Finance
Zoox
The official Top 50 Inspiring Workplaces list, individual category winners, and all special recognition award winners will be announced at the Awards Celebration, at 110 North Wacker, Chicago on June 7th. Click here to book a table or tickets and for more information.
Register for 2024 Inspiring Workplaces
Want to have the chance of being named in The Top 50 Inspiring Workplaces across the world? Then register your interest here. We will open for entries this September.
Award Sponsorship
There are various opportunities for organisations to partner with Inspiring Workplaces on the night of the Awards Celebration. For more information please contact [email protected]
About Inspiring Workplaces – change the world
Inspiring Workplaces is the result of the merger between Employee Engagement Awards and the Employee Engagement Alliance. It is headquartered in the UK and operates in North America, Africa and Australasia. Inspiring Workplaces™ believes in recognising and shaping the new, forward-thinking organisations of the future. By shedding the light on these innovative workplaces, Inspiring Workplaces helps to encourage positive change in workplaces as well as provide a source of inspiration and education for those who seek it.
For more information on Inspiring Workplaces:
Matt Manners
+44 (0) 7799876473
[email protected]
www.inspiring-workplaces.com
Twitter/Instagram: @inspireworknow
LinkedIn Group/ Facebook: Inspiring Workplaces