05th November 2021
The Great Employee Engagement Divide – Engaging Frontline Workers – Chris Dyer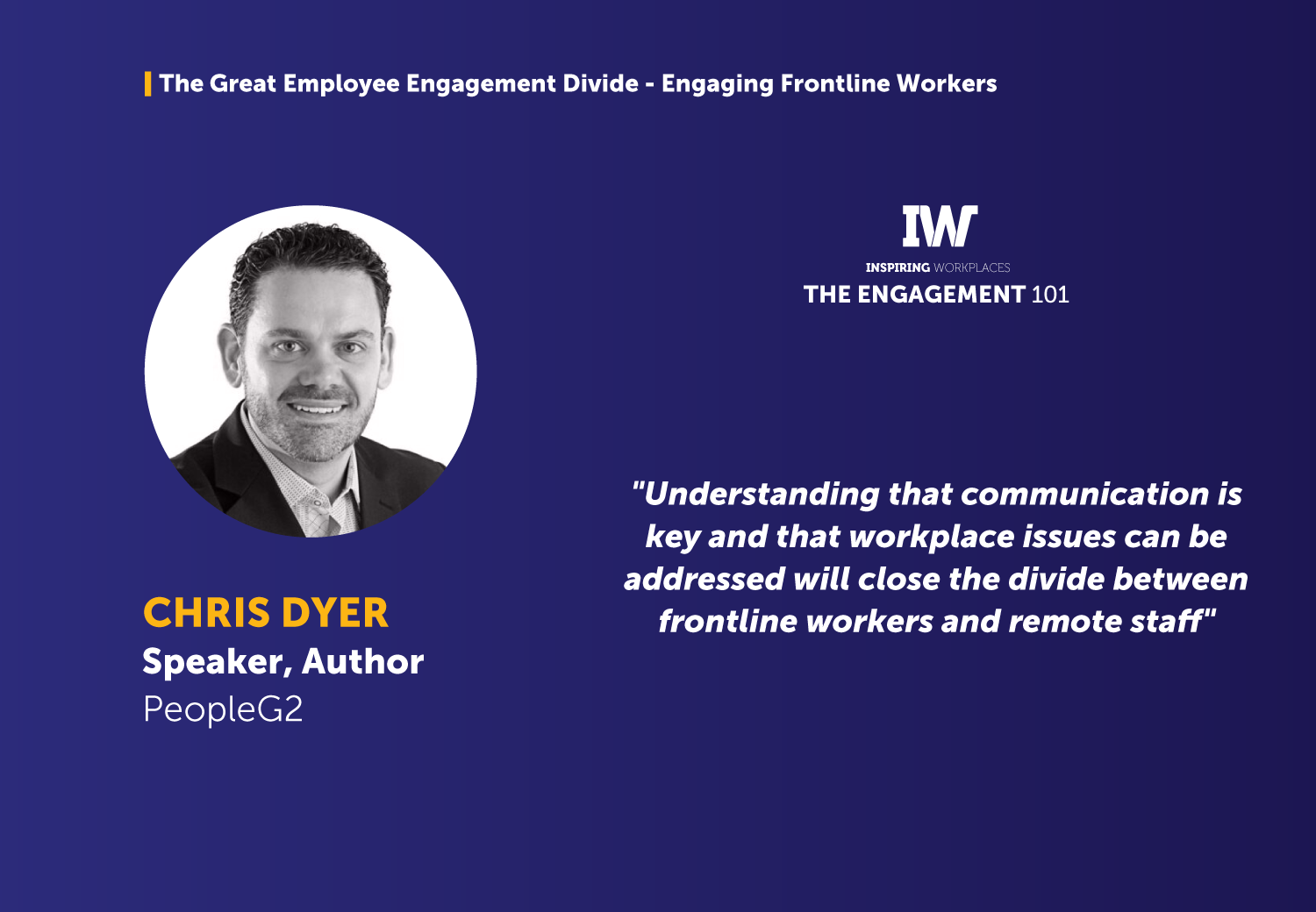 This snippet is part of our Ebook The great Employee Engagement Divide – Engaging Frontline Workers.  Advice and suggestions from our Top 101 influencers. You can download the full eBook with all the advice here.
---
Chris Dyer, Speaker, Author and CEO, PeopleG2
Leaders can shrink the divide between remote workers and frontline workers by architecting systems and cultivating a company culture that alleviates bottlenecks and pain points. One of the primary handlings needs to focus on eliminating wasteful meetings that zap productivity and value. Another handling of company culture should center on fostering relationships within teams. Healthy teams will elevate connectivity and improve workplace loyalty and engagement. Leaders need to listen. If there is a workplace divide it means that managers, supervisors, and people charged with responsibility are not taking command of the environment. Understanding that communication is key and that the workplace can be addressed will close the divide between frontline workers and remote staff. Frontline workers need to also understand that not everyone can be remote and leaders should develop equity between the two. If remote workers have more flexibility and freedom, leaders should explore ways of expanding workplace flexibility and freedom for the frontline workers too. This may mean being more flexible with scheduling or added benefits to help them feel better-taken care of and validated.