16th February 2021
Stories from an Inspiring Leader – Trent Peek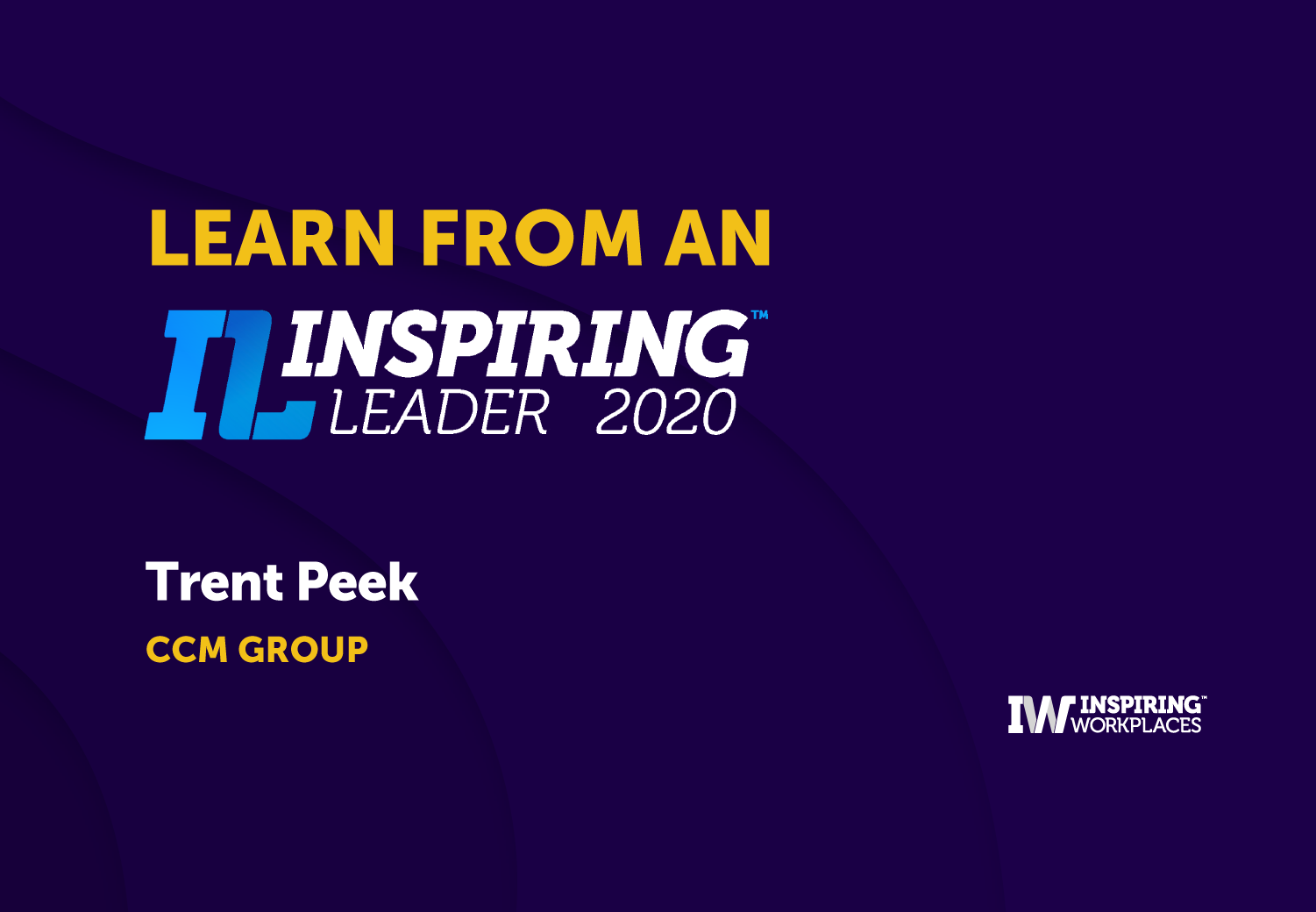 Trent Peek, Group Director, CCM Group
Trent's attitude and courageous approach throughout the recent uncertainty of the global pandemic is a clear example of true leadership; no single employee at CCM Group has ever once had to doubt their job security, worry about potential redundancy, or feel a lack of support. If anything, employees at CCM have had a chance to thrive and be even more creative.
Trent has not only completely restructured the entire business and strategy during the global pandemic for greater success and growth, but has pushed each and every individual who works at CCM Group to strive for this success alongside him. There have subsequently been many internal promotions and opportunities for individual career growth.
Trent focussed the company's ambitious growth strategy and planned to double the size of the business over the next three years. Such plans could have easily been put on hold as a result of the outbreak of coronavirus, but instead through sheer determination, bravery and a forward-thinking approach, Trent has achieved and surpassed this ambitious objective, all in the space of six months after a momentous pivot in business during the height of the pandemic.
Not only does Trent advocate continual professional development, he has also introduced personal development time across the company. Each staff member is entitled to two hours per week of this time to focus on something they care about or wish to improve upon. Trent is an advocate of wellbeing, therefore staff are encouraged to use this time to not only develop skills in their area of work, but to also take some time out of their normal working routine to focus on activities such as, reading educational books, developing talents and learning new skills. This initiative has helped to further improve staff satisfaction and build the comfortable environment CCM Group strives for.
Endorsement
"Just over a year ago I started my new job at CCM. If these uncertain times have taught me anything, it's that I made the best decision of my working life that day. Every single person I work with has gone above and beyond to support each other during the pandemic. We've received care packages from Trent as little pick me ups, we've done quizzes, had drinks together over video call, laughed together, moaned together, and best of all we've all been reassured that our jobs are safe as ever. I feel so lucky to work for a company where all the staff, regardless of their title, has pulled together and dramatically changed the way we work to ensure we get through this together."
About Inspiring Leaders
The extract above is taken from the Inspiring Leaders 2020 initiative which recognised exceptional leaders during the Covid-19 pandemic. You can download the full eBook with all the leader stories here.
Inspiring Leaders was created as a vehicle to recognize people who stepped up to help individuals, teams and organizations navigate personal and business challenges, and make a contribution to make their business, their community and the world a better place.
Due to the success of IL 2020, we have brought it back in 2021. We are now open for nominations. For more information about how to enter Inspiring Leaders, dates and fees – click here.