17th November 2023
On-demand video: How to build a winning workplace culture: strategies for HR leaders | Suzi Archer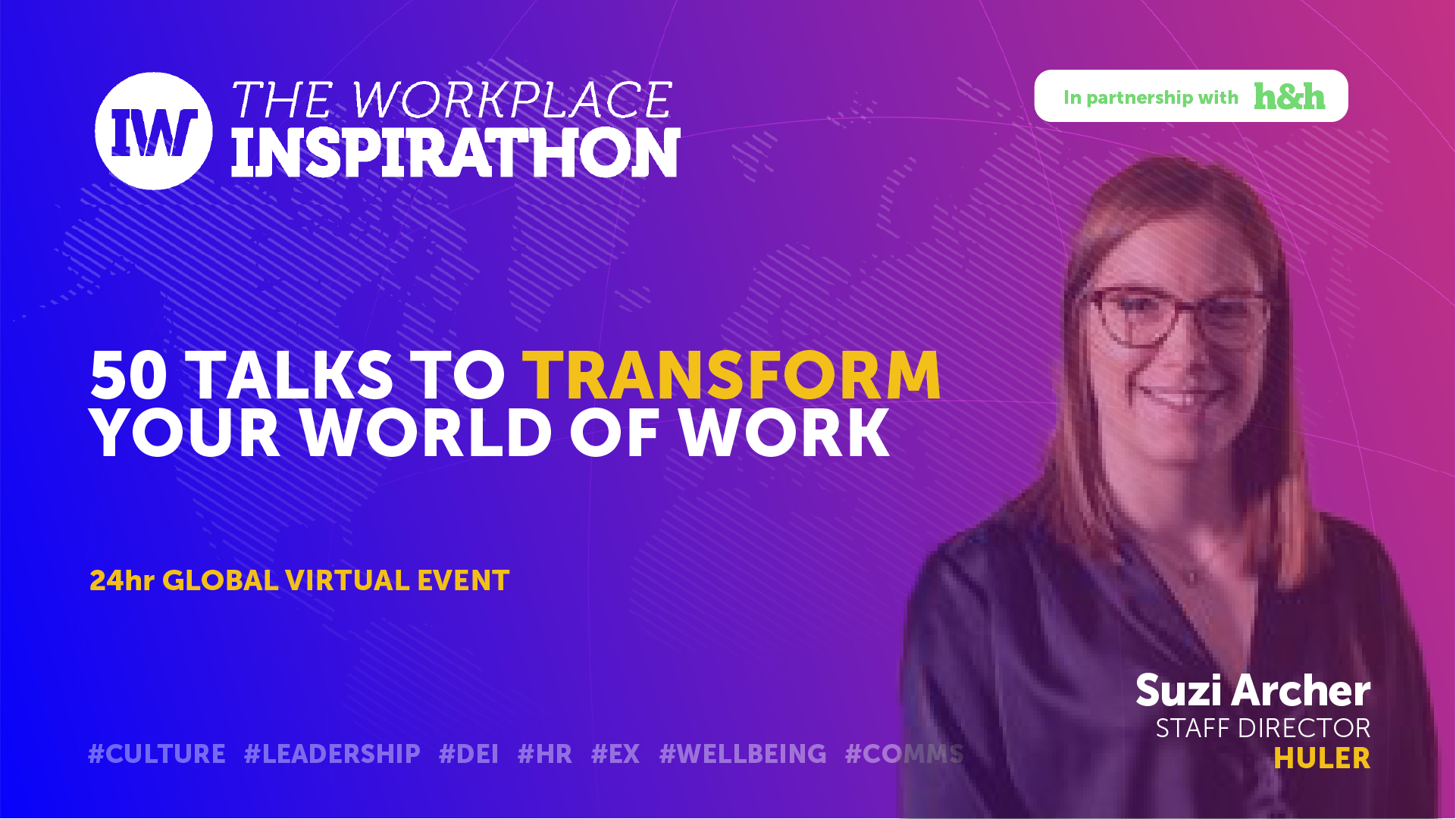 This talk was part of The Workplace Inspirathon. A 24 hour non-stop virtual journey through Australasia, Asia, EMEA and North America bringing exclusive insight, information and inspiration to inject into your workplace strategies.
Speaker: Suzi Archer, Staff Director at Huler
Title of talk: How to build a winning workplace culture: strategies for HR leaders
Region: UK & Europe
Workplace culture is known to impact engagement, retention and productivity and in today's competitive job market, having a strong culture is more important than ever as employees start to favour a culture that aligns with their values. This webinar will provide actionable steps HR leaders can take to assess their current workplace culture and strategies that will create a winning one – drawing on key research as well as personal experience. 
To view the full on-demand video, you need to be logged in as Inspirer. Once logged in, the video will appear below.