19th January 2023
How to Streamline Business Processes to Maximize Workplace Efficiency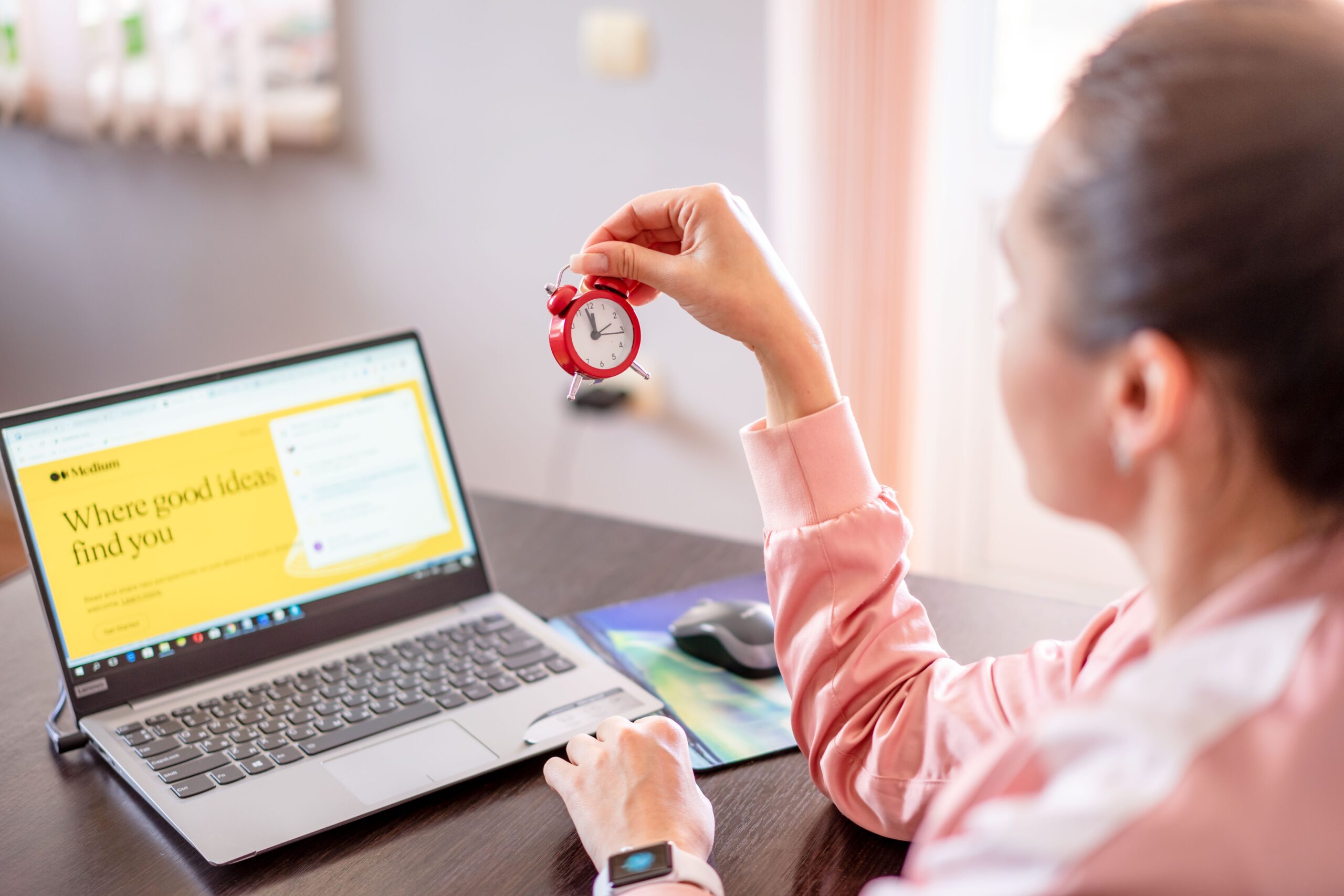 This is a guest post by Katy Flatt, a community manager from Stampli.
Improving efficiency in the workplace is an essential step in achieving sustainable business growth. One effective way to maximize efficiency and boost team performance is to streamline your business processes. This streamlining includes identifying inefficient workflows, eliminating redundant and unnecessary tasks, and simplifying processes to reduce the time and effort required. While each business has unique struggles and concerns, the steps to streamline business processes remain the same. 
This article will identify ways to streamline processes and maximize efficiency in your business.
Identify and Document All Existing Processes
Before making changes to improve your business processes, you must understand what is in play. Take time to map all existing processes, including each step required, the tools needed, and the individuals involved. You may reveal missing steps or redundancies in your workflows by recording your processes.
This analysis is also an excellent opportunity to reassess whether each task is moving you forward toward your business goals. Eliminate any operations that aren't offering a solid return on investment. This paring down will help ensure all resources are focused on moving your business forward.
Gather Feedback from Your Team
No one understands what is or isn't working in your business processes better than your team members. These people are hands-on, working in your business every day. 
You can ask for feedback in several ways, including:
      Team meetings

      1-on-1 meetings

      Anonymous surveys

      Suggestion boxes

      Open door policies for management
Ensure you go into these meetings with an open mind. Negative feedback isn't always easy to hear, but it is an opportunity for improvement. Create a culture of respect and transparency that encourages your team to be open and honest. Assign someone to take clear and detailed meeting notes to ensure nothing is forgotten or overlooked.
Review Client Comments
Your team isn't the only source of honest feedback. Observations and criticism from your clients can shed light on areas for improvement. Pay attention to any complaints you receive from more than one source. 
This feedback indicates there may be a flawed process that you need to address. You can often find this type of feedback in online reviews. Alternatively, you can request customer feedback through an online survey or by offering customer contact cards. If people aren't responding to your requests, consider incentivizing them. 
For example, offer a discount or giveaway for those who complete a survey.
Invest in Training and Education
While the actual business processes may be at fault for inefficiencies and errors, it is also possible your team lacks the training or knowledge necessary. If you ask a person to complete a task they aren't prepared for, you set them up for failure.
To overcome this, you may need to invest in continued education, training, or reskilling for those in your workforce.  
Keep this concept in mind throughout your conversations with your team. This evaluation will allow you to identify areas where further education could be beneficial and which team members are best suited to take that step.
Leverage Tools and Technology
Companies are continually introducing new inventions and developments designed to make our lives and workplaces easier. As a result, there are many opportunities for you to use technology to benefit your business. Begin by identifying workflows you could simplify by implementing new programs and applications. 
Some common uses of technology in industry include record-keeping, accounting and finances, team communication, and customer management.
Before introducing new technology, ensure it will simplify tasks and not complicate work further. Choose tools that empower your team to work independently. Avoid falling into the trap of micromanaging through apps and software. Doing so will only hinder your team's productivity.  
Automate Processes Where Possible
One specific way you can use technology to improve your business processes and workflows is by automating tasks. Not only will this help to reduce the time needed to complete work within your business, but it's also an effective way to reduce human error. 
Companies often use automation when addressing large volumes of data. The most common example is using a spreadsheet or accounting software when working with your business finances.
You can incorporate automation into nearly every aspect of a business. For example, marketing departments can use scheduling programs to post on social media and track the performance of their content. Likewise, Human Resources departments can automate the onboarding process to ensure each new hire receives the same training and information.
Implementing automation in your business can also help to improve employee engagement and morale. It allows you to eliminate tedious and mundane tasks, freeing up your team to focus their time and attention on more meaningful work.
Maintain Open Communication
When simplifying processes, maintain open communication. Institute an open-door policy and convey the importance of honest critiques from team members. Act on feedback promptly. 
This process will show you take these recommendations seriously and value the opinions of your team, encouraging them to continue sharing information with you as you move forward. If you don't act on the feedback you receive from your teams, they'll be much less likely to provide you feedback in the future!
The sooner you are made aware of changes that aren't working, the easier it will be to reassess and change course. This reassessment can save your business time and money.
Make Streamlining an Ongoing Commitment
Your efforts to streamline business processes don't end with the initial changes. After making improvements to your processes and workflows, track their impact on your business. Is it making the tasks easier and reducing the time necessary? 
Your tracking efforts should incorporate both data and feedback from your employees. If a change is proving to be inefficient, reassess your decisions. Continue to analyze and refine your streamlining process.
The initial improvements made are rarely enough to accomplish your end goal. Instead, they are the first step in a much larger operation. Don't hesitate to adjust your plan as needed. Many businesses will revisit streamlining each quarter to ensure they are on the right path forward.
Katy Flatt sees workflows and processes as an ever evolving iteration. She works with agencies and individuals, auditing current workflows and documentation, making suggestions, and implementing new ideas with the sole intention of working smarter, not harder.
Are you an inspiring workplace? Then register for the Inspiring Workplaces Awards 2023. Click here for more information.
And for more articles on Wellbeing, Culture, and Experience & Engagement be sure to visit the Inspiring Workplaces website.
Join our community here, for free.