24th May 2021
ebook: How to return to the workplace (or not) – in a post covid world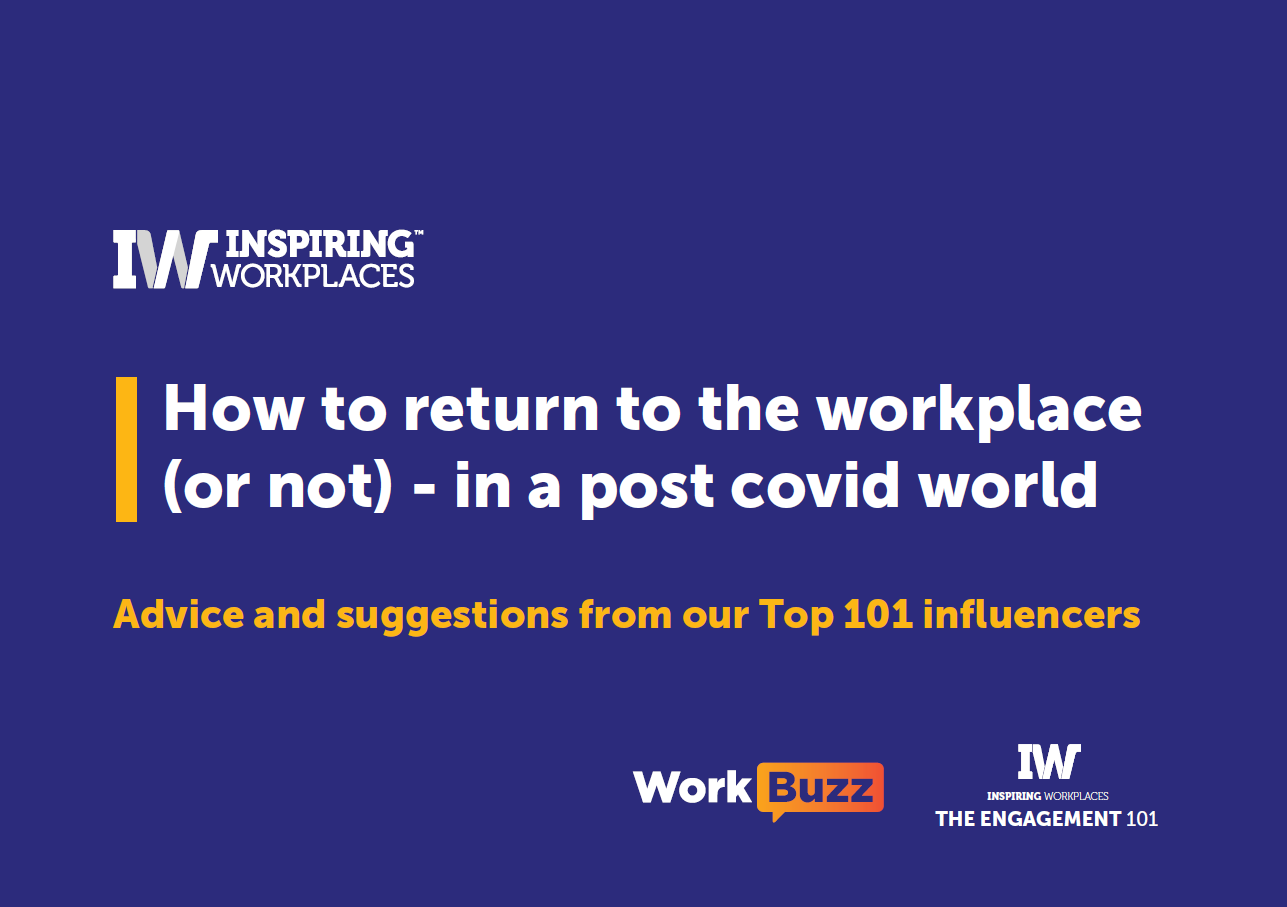 The debate is raging.  There has been so much change enforced upon us, now people have choice again, they are struggling to pick a route.
According to McKinsey more than 20% of the workforce could work remotely 3-5 days a week as effectively as they could if working at the office
Since the pandemic began there has been a huge shift to hybrid work, with many companies announcing they never plan to return to the office full time. The pandemic has accelerated cultural and technological change and created a shift in expectations of the future of work.
But what about cases where remote work doesn't work? Industries that require collaboration, or must be done on site? Employees who don't have a comfortable working environment at home? Or whose mental health has suffered from the blurred lines between work and home?
How will the future of work cater for all preferences in a post pandemic world? We asked our Top 101 influencers:
How should organizations handle the 'return to the office'?